Not what you want?
...Or search again using:
1. Other similar-meaning words.
2. Fewer words or just one word.
Inspire in Chinese / Japanese...
Buy an Inspire calligraphy wall scroll here!
Start your custom "Inspire" project by clicking the button next to your favorite "Inspire" title below...
Quick links to words on this page...

qǐ shì
 
 
 
Beyond inspire or inspiration, this Chinese word can mean enlightenment or revelation. This is used as the Biblical revelation in the Chinese Bible, so it can also mean apocalypse depending on context.

Seperately, the first character can mean: to open; to start; to initiate; to enlighten; to awaken; to state; to inform.

The second character alone can mean: to show; to reveal; to indicate; to proclaim.

yuuki hyaku bai
 
 
 
This means to inspire someone with fresh courage or redoubled courage in Japanese.

The Kanji breakdown:
勇気 (yuuki) courage; bravery; valour; valor; nerve; boldness.
百 (hyaku) 100; hundred.
倍 (bai) twice; double; 2-times; 2-fold.

qǐ fā
 
 
 
This Chinese word means to enlighten; arouse interest; to inspire; inspiration; heuristic; to teach.

líng gǎn

reikan

영감
 
 
 
This is the Chinese word that is the closest to hitting the mark for the English word "inspiration". In a more extended context, I have even seen this translated as "brain wave".

The first character means alert, departed soul, efficacious, quick, effective or intelligence. The second character means to feel, to move, to touch or to affect. The combined meaning of these two characters changes a bit, but I think it's nice to know the individual meanings to give you a better understanding of where a word comes from.

You could describe this word as, "the thought that pops into your head just before you patent the greatest widget ever invented, that everyone in the world will want".
…At least, that's the idea.

This term can also mean "intelligent thought" if you were to translate it directly from each of these characters. If you are looking for inspiration or otherwise need to be inspired, this is the word for you.
---

When the first character was absorbed into Japanese from Chinese, an alternate form became the standard in Japan. The Kanji shown to the right is the form currently used in Japan. This is still considered an alternate form in China to this day. It's readable by both Chinese and Japanese people, but if your audience is Japanese, I recommend the Kanji shown to the right - just click on that Kanji to order that version.

tai mou

대망
 
 
 
This is one of a few ways to write "dream big" in Japanese.

This is a good title if you want that to inspire ambition or high aspirations. This is also a way to say "great expectations".

cháng shì
 
 
 
This is a close match for the English phrase, "let us try" or the French word "Essayons" as used by Combat Engineers in the U.S. Army.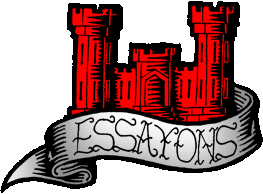 This word can also be translated as "to try" or "to attempt".

Even if you're not a Combat Engineer, this word should inspire you to attempt to accomplish difficult things. If you don't try, you are certain to fail, if you do try, at least there is a chance of success.

The worst thing is not failure, the worst thing is not trying at all.

zì qiáng

자강
 
 
 
This is the kind of inner-strength that applies to a person who has will-power and can inspire themselves to do great things.

This word can also be the creed of a person that always pursues self-improvement.

Other translations: self-strengthening, striving for improvement, self-improvement, strive to become stronger, and self-renewal.

yaruki
 
 
 
This word means motivation in Japanese. It also can be translated as willingness (e.g. to do something), eagerness, inspiration, determination, totally willing, fully motivated, and high aspirations.
---
See Also... Enthusiasm | Passion

shé

hebi

사
 
 
 
This is the character for snake or serpent in Chinese, old Korean, and Japanese.

If you were born in the year of the snake, you . . .


Are calm.
Are and inspiration to others.
Have a stubborn nature like a mule (you do not like to concede).
---
See also our Chinese Zodiac page.
Check dictionary for inspire
Buy some related in-stock artwork?
Compare: $132.00
Your Price: $72.88
Compare: $65.00
Your Price: $32.88
If your search is not successful, just post your request on our forum, and we'll be happy to do research or translation for any reasonable request.
Successful Chinese Character and Japanese Kanji calligraphy searches within the last few hours...
With so many searches, we had to upgrade to our own Linux server.
Of course, only one in 500 searches results in a purchase - Hey buy a wall scroll!!!
The following table is only helpful for those studying Chinese (or Japanese), and perhaps helps search engines to find this page when someone enters Romanized Chinese or Japanese
Some people may refer to this entry as Inspire Kanji, Inspire Characters, Inspire in Mandarin Chinese, Inspire Characters, Inspire in Chinese Writing, Inspire in Japanese Writing, Inspire in Asian Writing, Inspire Ideograms, Chinese Inspire symbols, Inspire Hieroglyphics, Inspire Glyphs, Inspire in Chinese Letters, Inspire Hanzi, Inspire in Japanese Kanji, Inspire Pictograms, Inspire in the Chinese Written-Language, or Inspire in the Japanese Written-Language.
This page of inspire Chinese calligraphy dictionary search results was generated in 0.0842 seconds.