Typical Gallery Price: $50.00
$24.00
Sold Out
Sorry you missed it.
• Fine Art Giclée Print.
• Handmade Wall Scroll.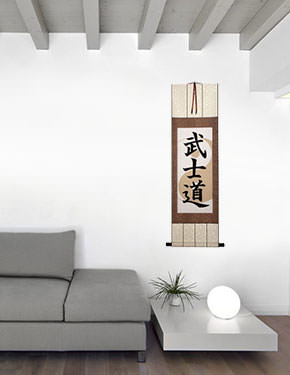 This artwork will look great in your home or office.
DISCOUNTED



The Way of the Samurai
DISCOUNTED: Has a minor keyline flaw (the little brown lines that visually-frame the scroll). Discounted to half price (would be almost $60).
---
See our Bushido Way of the Samurai page for more custom Japanese calligraphy options related to Bushido concepts.
This item was listed or modified
Feb 16th, 2020
Typical Gallery Price: $50.00
$24.00
Sold Out
Sorry you missed it.
Related and Recommended Items...