• Delivered to you in Ashburn by Jan 29th.
• Standard shipping is just $3.80 for any order.
• 1 in stock now. Future supply uncertain.
• Fine Art Giclée Print.
• Handmade Wall Scroll.
• Money-Back Guarantee.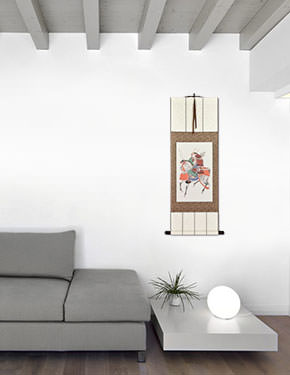 This artwork will look great in your home or office.
Samurai Archer on Horseback
This features a Japanese Samurai mounted on a fine horse.
This is a mechanically-printed reproduction. When I made this, I was just testing my new giclee fine art printer. The original artwork dates back to the year 1878 in Japan, but I don't have a lot of information about it. The paper this is printed on was made and pressed by hand, and the silk wall scroll is handmade at my workshop in Beijing, China.
This item was listed or modified
Jun 28th, 2021
Related and Recommended Items...