Happy Thanksgiving! We're doing a short family vacation right now. Orders for in-stock items will shipped on Monday Nov 26th.

Ships from:

This artwork is
100% hand-painted.
---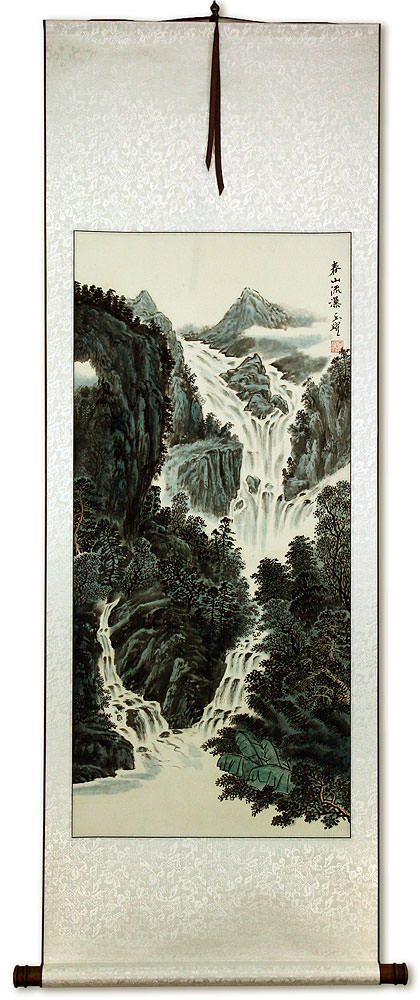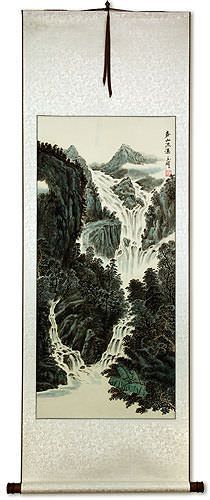 Reason for discount: Very minor spots in silk panel. The painting is perfect and looks better in person than it does in this small image. You could cut the top and bottom of the scroll off and frame this as an option. But the flaw is so minor that you might not notice it anyway.
The Chinese title is 春山流瀑, which means Spring Mountain Waterfall. The artist's name is 玉聖 (Yu Sheng) from Guilin China.
This item was listed or modified
Sep 14th, 2017
Similar Items...
Gallery Price: $400.00
Your Price: $198.88
Gallery Price: $90.00
Your Price: $39.00
Gallery Price: $83.00
Your Price: $46.00
Gallery Price: $120.00
Your Price: $48.88
Gallery Price: $87.00
Your Price: $48.00
Gallery Price: $120.00
Your Price: $48.88
Gallery Price: $142.00
Your Price: $78.88
Gallery Price: $75.00
Your Price: $45.00
Gallery Price: $81.00
Your Price: $45.00
Gallery Price: $81.00
Your Price: $45.00