Thatched Cottage
Ancient Landscape Print Wall Scroll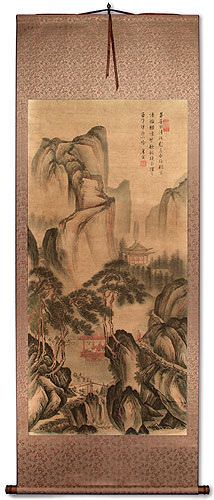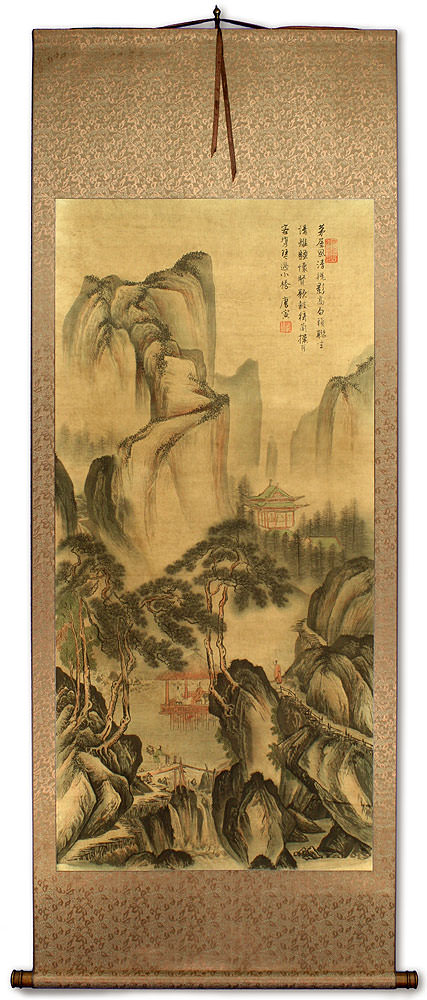 • Delivered to you in Ashburn by Jun 12th.
• Standard shipping is just $3.80 for any order.
• Limited Edition Print - Just a couple left.
• Fine Art Giclée Print.
• Handmade Wall Scroll.
• Money-Back Guarantee.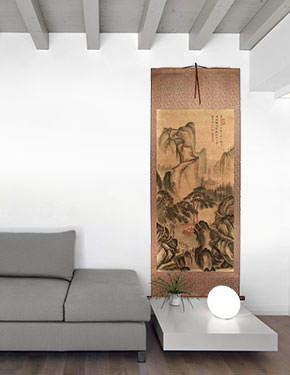 This landscape artwork will look great in your home or office.





Thatched Cottage
This is a reproduction of an ancient mountain cottage scene. The original artwork dates back to the early-1500s. The original is in the possession of the Shanghai Provincial Museum. It is not for sale, but the price would be in the $80,000 range if it was. This reproduction is about $79,900 cheaper - lol.

The title is 茅屋風清圖 which means "Wind-Blown Thatched Cottage Picture" or "Thatched Hut in the Clear Wind Picture".

The original artist was Tang Yin (唐寅,1470–1524), better known by his courtesy name Tang Bohu (唐伯虎). He was a Chinese scholar, painter, calligrapher, and poet of the Ming Dynasty whose life story has become a part of Chinese folklore. More about him at the The Chinese Online Museum

The special handmade tea-stained paper gives this a lovely antique look. Even though this is a partial print that is finished with some handwork, each one is unique because of the handwork and mottling in the handmade paper.
This item was listed or modified
May 4th, 2022
Related and Recommended Items...