Ships from:

This artwork is
100% hand-painted.
---
Yin Yang Koi Fish Wall Scroll
---


Classic Yin Yang Fish Wall Scroll
Reason for discount: Very minor waviness. It's not really a wrinkle, it's just that the scroll is not 100% flat when hanging. It's noticeable in certain lighting (if the light hits it at a certain angle).
This item was listed or modified
Sep 6th, 2018
---
Similar Items...
Gallery Price: $142.00
Your Price: $78.88
Gallery Price: $71.00
Your Price: $39.00
Gallery Price: $90.00
Your Price: $39.00
Gallery Price: $142.00
Your Price: $78.88
Gallery Price: $53.00
Your Price: $29.00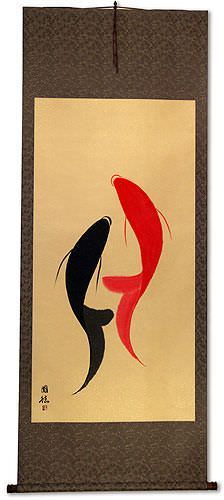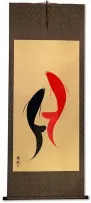 Discounted Blemished
Gallery Price: $90.00
Your Price: $45.00
Gallery Price: $100.00
Your Price: $45.00
Gallery Price: $100.00
Your Price: $39.00
Gallery Price: $45.00
Your Price: $24.88
Gallery Price: $45.00
Your Price: $24.88