Typical Gallery Price: $110.00
$49.00
Sold Out
Sorry you missed it.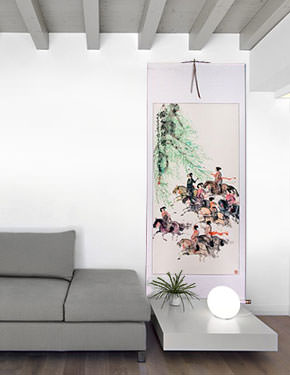 This artwork will look great in your home or office.
This painting did not pass my inspection. It has a minor watermark in the paper of the painting. I am really picky about quality, so I can't sell this at full price - so instead I am taking a big loss.

Many people (including the artists) believe that such watermarks are a natural and necessary part of this kind of watercolor paintings. Others even feel that is it proof of the handmade nature of the artwork. I still have to discount it to avoid any misunderstandings.
This item was listed or modified
Feb 18th, 2020
Typical Gallery Price: $110.00
$49.00
Sold Out
Sorry you missed it.
Related and Recommended Items...