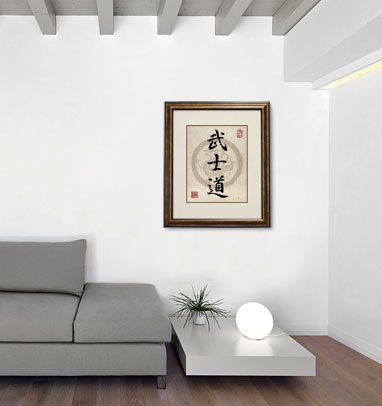 ---
About These High-Quality Prints:
These Giclée prints are made using traditional Asian fine art paper. I have invested over $6000 in my new Giclée fine art printer, and use UV inks that are expected to last 90 years if not hung in direct sunlight.

Yes, I am cheaper than AllPosters.com, and yet I use the highest-quality papers from the best workshops in Japan, Korea, and China along with the best archival inks. Also, you are buying a quality print from an Asian art fanatic. I really put my heart and soul into these prints.

I recommend the 11x14 size as the best value!

11x14 prints are in stock for immediate shipping. Other sizes are printed and shipped within 1 business day. Delivery within 3 postal days in the USA!
---
Size Info:
I create these in standard frame sizes like 8x10, 11x14, 16x20, and huge 24x30. These are frame sizes that you can find at any place that sells frames in the USA. Use a coupon at Michaels and you can choose from frames that start at $12 for 11x14. If you need a different USA size or international metric size, just let me know, and we can work out the details.

If you get the standard size, it will be trimmed to exactly 8x10, 11x14 inches, etc. However, if you are going to buy a frame with pre-cut matting, I can create the print on a larger size sheet. For instance: A 16x20 frame with pre-cut matting will usually have a 11x14 hole for the image - If I print a 11x14 image on a 16x20 sheet, it will be much easier to frame (no need for mounting or hinging tape).
This option costs a few dollars extra but will make your life easier if you want to buy a frame that has a pre-cut mat.
These images visually explain the difference: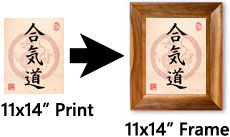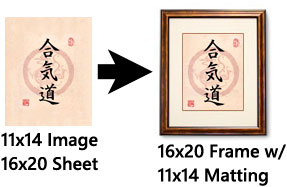 ---
About Paper Choices: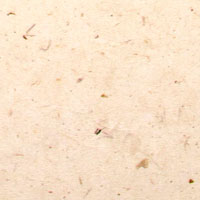 Handmade Grass Fiber
My favorite paper option is Grass Fiber Paper, known in Chinese as Picaozhi (皮草纸). This is a xuān paper (宣紙) with rice straw and fibers pressed into the handmade paper, which gives it a very classic look. The word Picaozhi literally translates as "leather grass paper" because of the warm skin tone and grassy fibers throughout.

The best xuan paper is made from pulp of the Wingceltis (青檀) tree bark and rice straw, and comes from small workshops in the Anhui province of southern China. That's where I bought this paper.

Wingceltis is in the Cannabaceae family. That's the same family as hemp, which explains the longevity of this paper (artwork painted on xuan paper hundreds of years ago still hang today in museums around China).

Because a single layer of xuan paper is quite thin, I add a second layer of xuan paper in my shop via a dry-mounting technique. This makes the print much easier to frame, but still flexible enough to roll up for the safest shipping.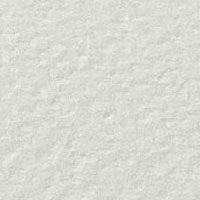 Museum-Quality Cotton Rag Paper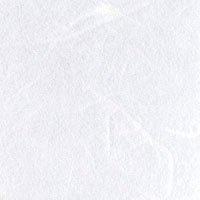 White Fiber Mulberry, "Dragon Cloud" or Unryu Paper
For the more white papers, I like the White Fiber Mulberry, known in Japanese as Unryu which means "Cloud Dragon," with its unique texture and vivid white mulberry fibers that emphasize the handmade look of the paper. The "cloud" in the name refers to the subtle white fibers embedded in the paper.

If you want thicker and textured fine art paper without the white fibers, I have Cotton Rag Paper made in the USA by Red River Paper.
I also have a thinner Korean made fine art textured paper made from dak or mulberry if you prefer (email me if you want that).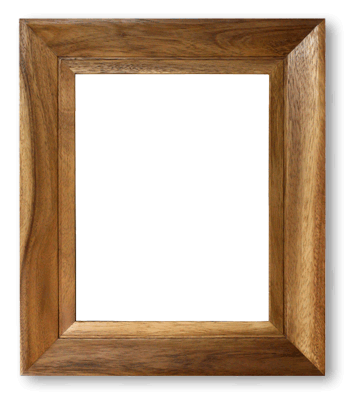 Here is a print in a nice
rustic wooden frame without matting.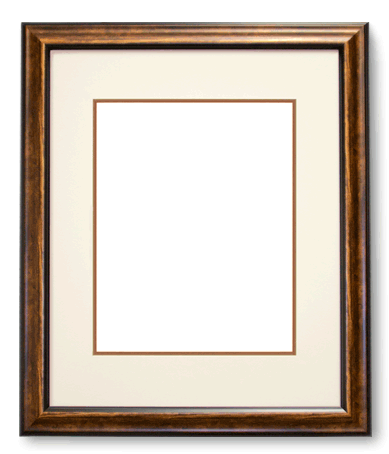 You can also mount this in a frame
with pre-cut matting.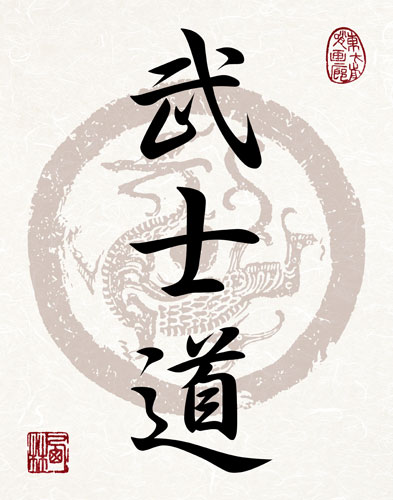 Here it is in "Dragon Cloud" or Unryu Paper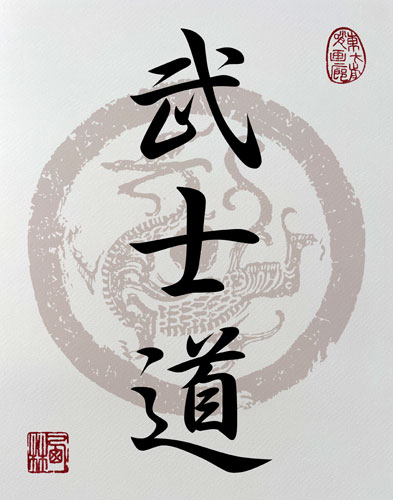 Lovely and thick museum-quality textured cotton-rag
---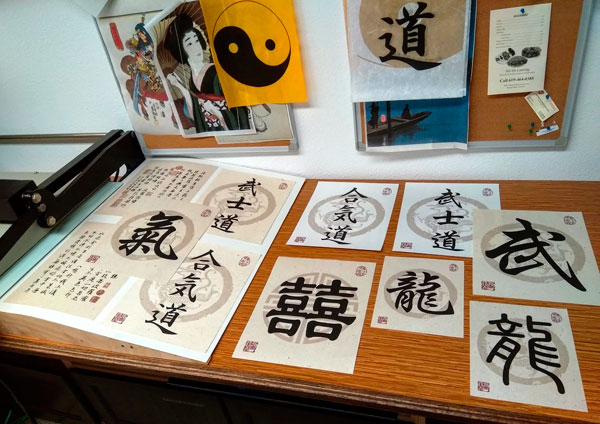 Calligraphy prints fresh out of the press.
Satisfaction Guaranteed!
I love creating these prints! I think they look even better in person than they do on the website. However, if you don't love your print when you receive it, just return it within 30 days for a full refund. No questions asked!
---
What About Custom Prints?
Just contact me. I am doing all kinds of custom prints now. Just tell me the characters you want, what you want added or deleted, etc.
If it's just a few minutes of work for the modifications there is no extra charge. However, big graphic arts projects do require extra labor charges. Show me your sketch or tell me your idea, and I will give you a free estimate. I can also print your high-resolution image.
---
Want to know more about the printer?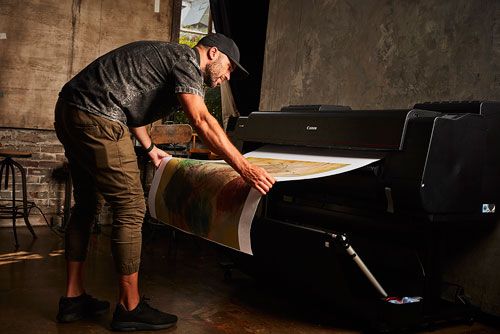 A photographer that I admire, Jeremy Cowart, and his Canon imagePROGRAF printer.
It took me a few years to find just the right fine art giclée printer.
The first printer handled the handmade papers from Japan and China really well, but the dye-based ink could fade in direct sunlight (dye-based inks are not good for long-lasting art).
The next printer was a huge HP DesignJet. I spent almost $7000 on the used printer, new heads, and new ink tanks just get it going. However, it constantly jammed when trying to feed these fine papers. I sold it for $1200 - ouch!
I finally bought a wonderful Canon imagePROGRAF PRO-2000. A big chunk of change (printer and a full set of inks, over $6000) but this time it was a good investment.

This Canon giclée printer has 18,432 nozzles and can fire more than 32 Million precision droplets of ink per second. Your home inkjet printer cannot compete with that.
There are 12 ink tanks, and with so many ink colors, the gamut is excellent.
This printer can reproduce any color the human eye can perceive, and the gradients and tones are smooth and, well, perfect.

I use only authentic Canon Lucia Pro pigment-based inks. This ink archival and UV-resistant. In independent laboratory testing, giclée prints created with this ink are rated to last 90 years without fading. You'll get a lifetime of enjoyment from this artwork.