Bushido Ishoa Tomadachi Dragon
Wall Scroll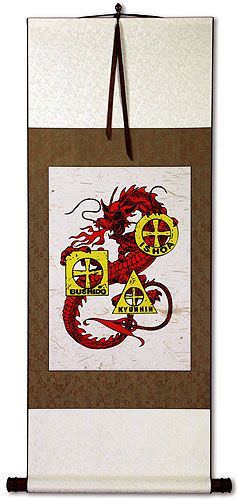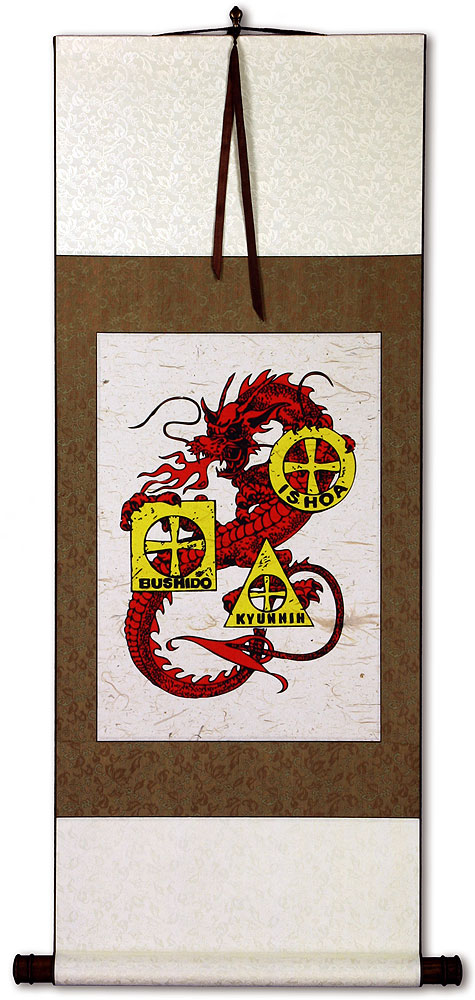 • Delivered to you in Ashburn by Dec 13th.
• Standard shipping is just $3.80 for any order.
• Just 1 in stock now.
• Handmade Wall Scroll.
• Money-Back Guarantee.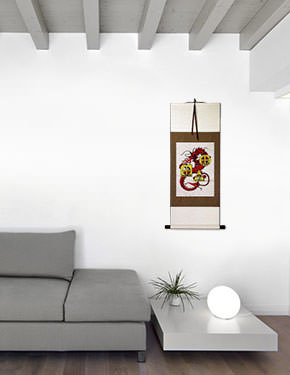 This dragon artwork will look great in your home or office.
Bushido, Ishoa and Tomodachi Cross Dragon Wall Scroll
I made a batch of these as a special project for a customer that needed this logo on wall scrolls for his dojo and as rewards for his students. I have a couple of them left over (I often make extras in case there are any flaws in the handmade silk, paper, or wall scrolls emerge).

This features a dragon in the background with the Bushido, Ishoa and Tomadachi Crosses in the foreground.

While the wall scroll was handmade, this is a print (not hand-painted). It was printed using a $4000 giclee fine art printer on special handmade paper with lots of embedded fibers and husks. It should last for a decade or longer (if you avoid hanging it in direct sunlight).

I have inquired and done research and could not find any copyright or trademark registration for this image. I am only charging a small amount for the materials, printing, and labor to build this wall scroll by hand, not the image. If you know more about this image, please let me know.
This item was listed or modified
Jan 31st, 2018
Related and Recommended Items...