Happy Thanksgiving! We're doing a short family vacation right now. Orders for in-stock items will shipped on Monday Nov 26th.

Ships from:

This artwork is
100% hand-painted.
---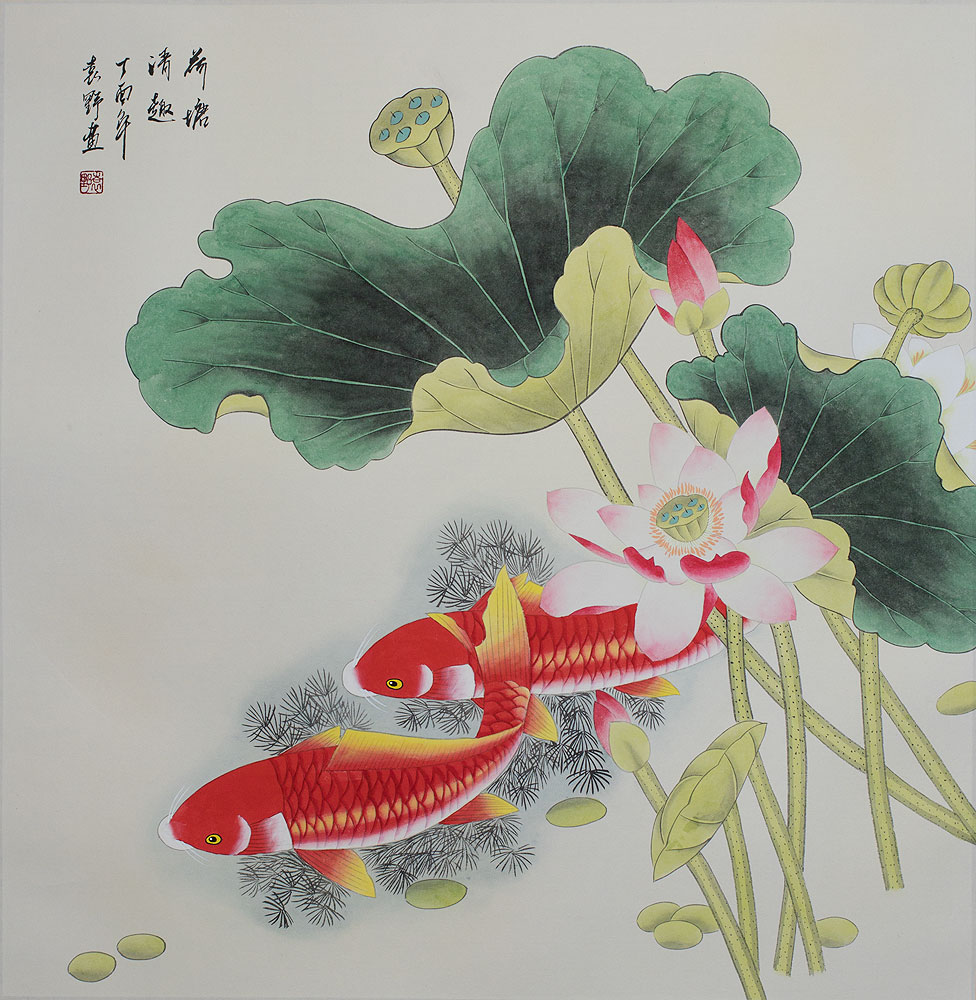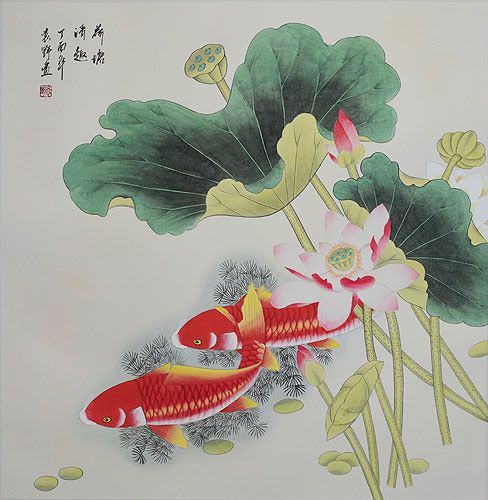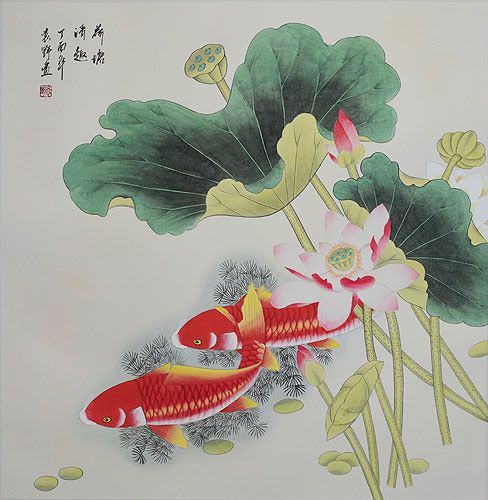 For the best possible display, this portrait should be professionally framed.

A frame is not included with this artwork!
See Huge Image of this Painting




The Quiet Elegance of the Lotus Pond
This painting features a couple orange koi fish (carp) swimming through patches of lotus flowers and lilies.

The artist's title for this piece is 荷塘清趣 or "Hé Táng Qīng Qù"
For the translation:
Hé = Lotus
Táng = Pond
Qīng = Clear
Qù = Sentiment
Together, Qīng & Qù = Elegance

The characters after that read, 丁酉年 which is an ancient way to indicate this was painted in 2017. The artist signed it, 袁野畫, or "Yuan Ye Painted." 畫 is a character that in this context means, "painted by".

Materials used are watercolors on handmade xuan paper. The painting was then mounted with a copper-brown-colored silk brocade matting/border.
---
About the Artist:
This was hand painted by


(Yuan Ye) who lives near Guilin in Southern China. Most of his paintings feature fish which are his specialty.
This item was listed or modified
Sep 1st, 2018
Similar Items...
Gallery Price: $448.00
Your Price: $248.88
Gallery Price: $300.00
Your Price: $148.88
Gallery Price: $500.00
Your Price: $258.88
Gallery Price: $538.00
Your Price: $298.88
Gallery Price: $538.00
Your Price: $298.88
Gallery Price: $500.00
Your Price: $178.88
Gallery Price: $54.00
Your Price: $30.00