Happy Thanksgiving! We're doing a short family vacation right now. Orders for in-stock items will shipped on Monday Nov 26th.

Ships from:

This artwork is
100% hand-painted.
---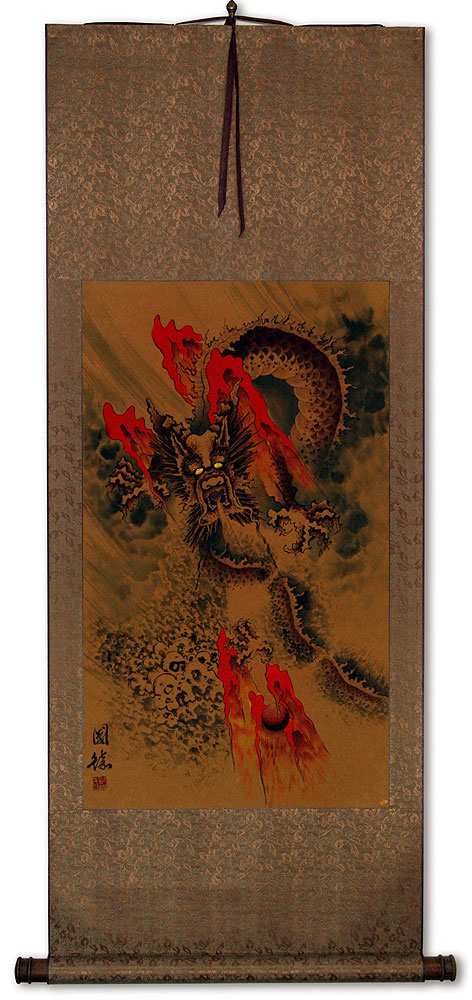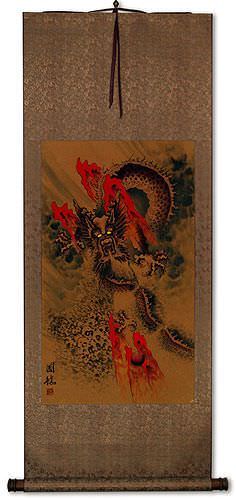 Please note the large size of this wall scroll. Make sure you have the space!!
This wall scroll is discounted because of a dark spot at the lower right corner. It was a light spot, and I tried to correct it with some darker brown dye, but now it's a little darker than the rest of the background (the image is from before I did the repair). You probably would not notice it if I did not draw your attention to it. So this scroll is marked down to half price for a minor issue.
This item was listed or modified
Jun 29th, 2017
Similar Items...
Gallery Price: $106.00
Your Price: $58.88
Gallery Price: $240.00
Your Price: $128.88
Gallery Price: $240.00
Your Price: $128.88
Gallery Price: $240.00
Your Price: $128.88
Gallery Price: $63.00
Your Price: $35.00
Gallery Price: $62.00
Your Price: $34.00
Gallery Price: $62.00
Your Price: $34.00
Gallery Price: $62.00
Your Price: $34.00
Gallery Price: $62.00
Your Price: $34.00
Gallery Price: $62.00
Your Price: $34.00