Typical Gallery Price: $60.00
$28.00
Sold Out
Sorry you missed it.
• Fine Art Giclée Print.
• Handmade Wall Scroll.
• Money-Back Guarantee.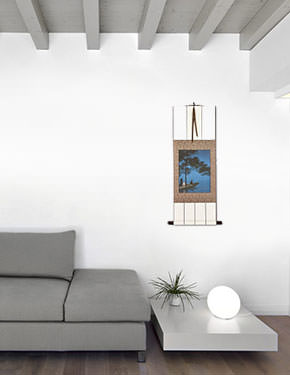 This artwork will look great in your home or office.
A very minor, almost-invisible, flaw at the bottom roller of this wall scroll has forced me to drastically discount this artwork.
This is a reproduction of an old Japanese woodblock print. I created a batch of these, but a few have a very minor flaw. I am slashing the price to less than half. This is a real bargain if you can ignore a tiny issue (I am really picky, as most people would not notice the problem).
This item was listed or modified
Jan 15th, 2021
Typical Gallery Price: $60.00
$28.00
Sold Out
Sorry you missed it.
Related and Recommended Items...