Happy Thanksgiving! We're doing a short family vacation right now. Orders for in-stock items will shipped on Monday Nov 26th.

Ships from:

This artwork is
100% hand-painted.
---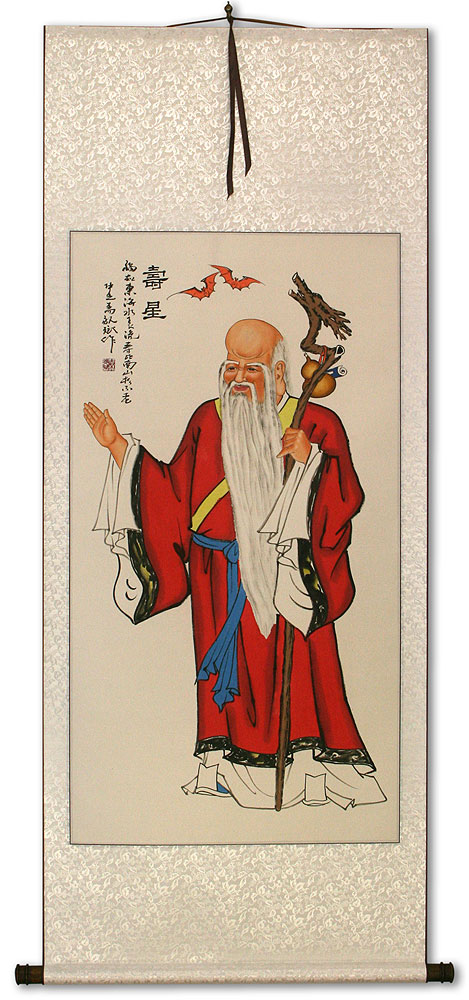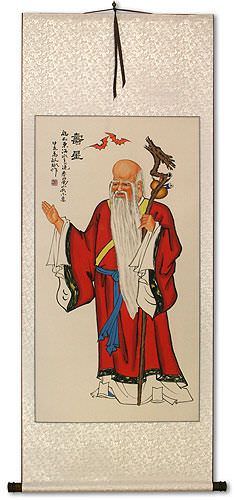 This wall scroll is discounted because of a very minor spot on the longevity saint's forehead.
This item was listed or modified
Jul 7th, 2013
Similar Items...
Gallery Price: $53.00
Your Price: $29.00
Gallery Price: $53.00
Your Price: $29.00
Gallery Price: $200.00
Your Price: $68.88
Gallery Price: $200.00
Your Price: $68.88
Gallery Price: $120.00
Your Price: $45.00
Gallery Price: $200.00
Your Price: $78.88
Gallery Price: $200.00
Your Price: $68.88
Gallery Price: $22.00
Your Price: $12.00
Gallery Price: $89.00
Your Price: $49.00
Gallery Price: $89.00
Your Price: $49.00