Morning in the Mountain Village
Chinese Landscape Painting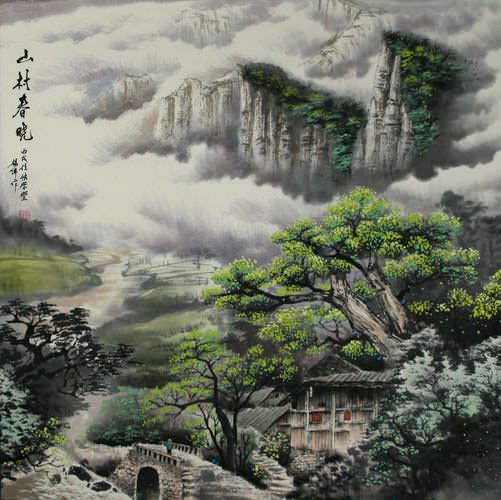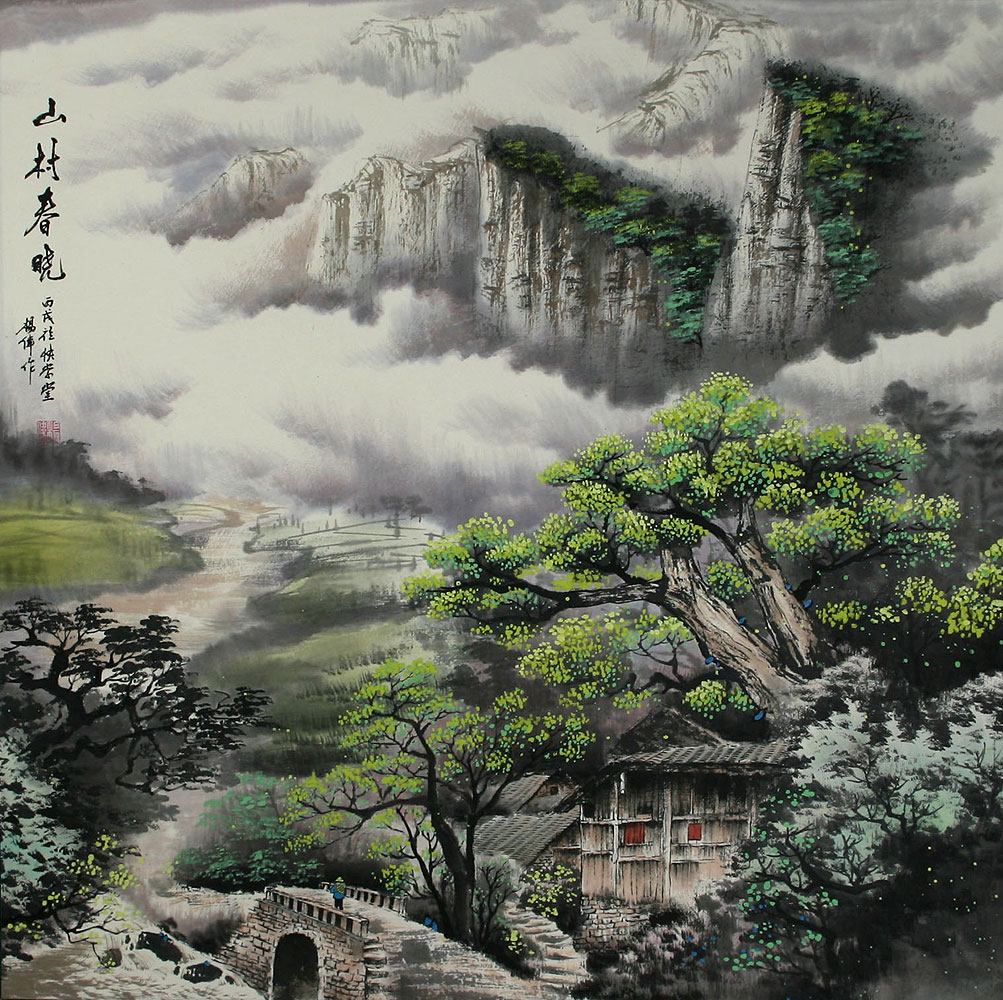 Typical Gallery Price: $200.00
$88.88
Sold Out
Sorry you missed it.
You will need a picture frame to properly display this artwork.
Framing is not included!
A silk brocade border is included, as shown. This border will save you a lot of money if you use that traditional border instead of matting when you have this framed.
See Larger Image of this Painting
Morning in the Mountain Village - Chinese Landscape Painting
This is a great southern Chinese village scene. A hearty person is carrying a basket of goods on their back across a bridge in the foreground. Mountains rise to the heavens in the background.
This was painted by Yang Wei, who lives in a village outside of Chengdu in Sichuan Province. We lost contact with Yang Wei after the 2008 Sichuan earthquake, but we hope to make a trip to Sichuan this year (2010).
The characters written on this painting include the title explained above, the year painted (2006), and the artist's signature.
This item was listed or modified
Feb 14th, 2010
Typical Gallery Price: $200.00
$88.88
Sold Out
Sorry you missed it.
Related and Recommended Items...