Egret Birds and Lotus
Beautiful Chinese Painting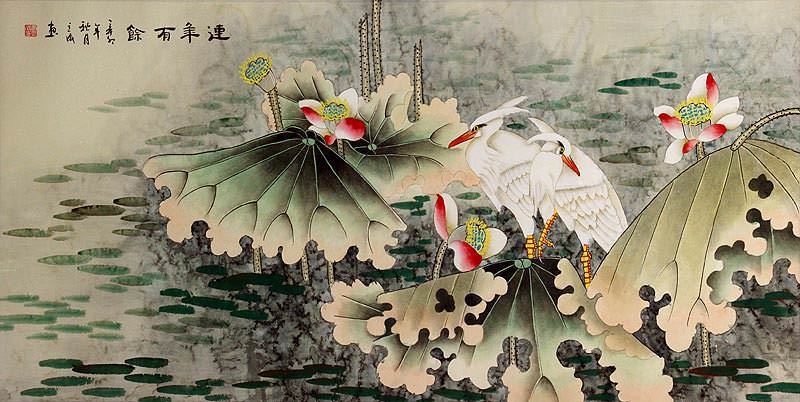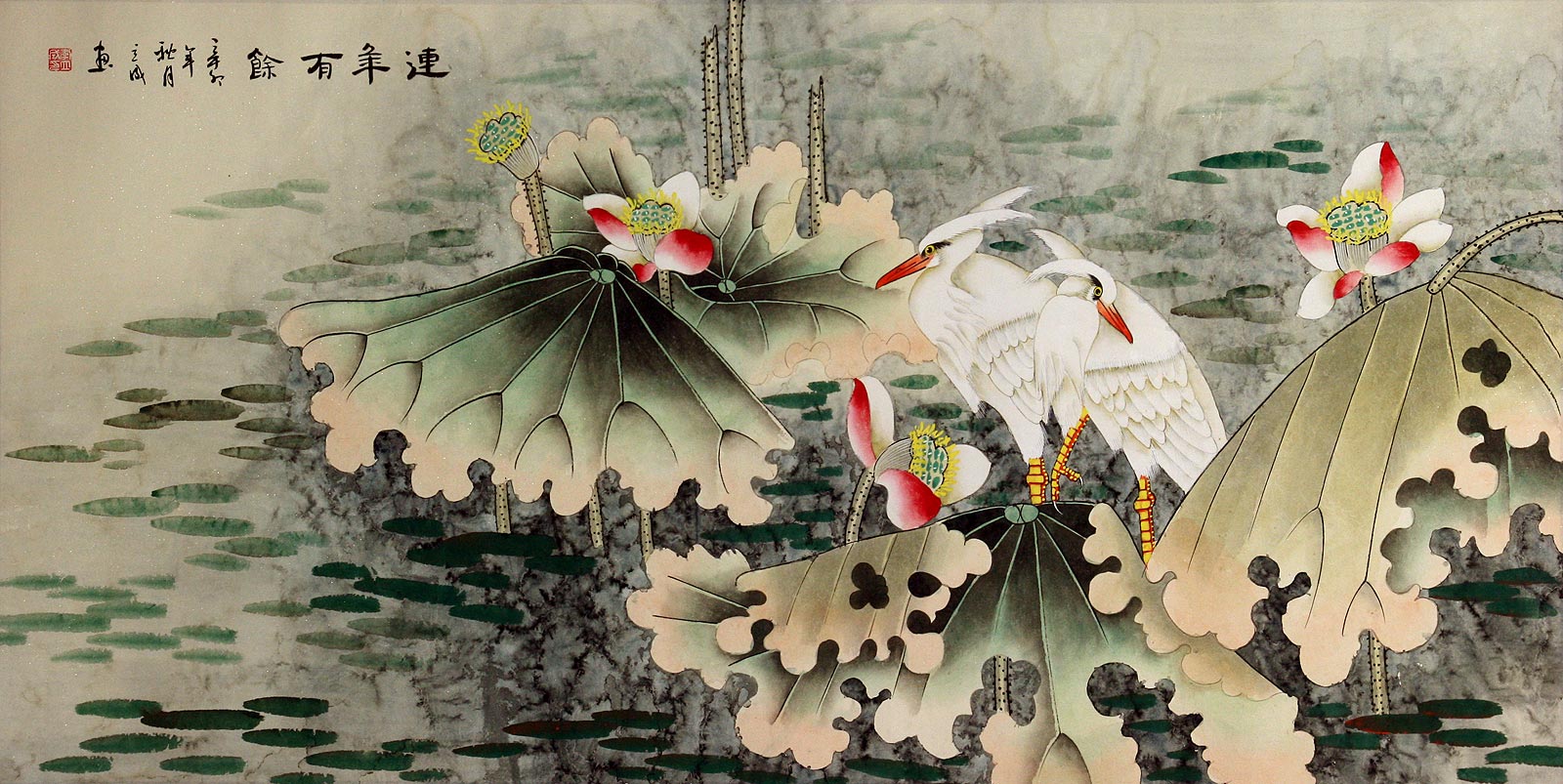 Typical Gallery Price: $200.00
$88.00
Sold Out
Sorry you missed it.
You will need a picture frame to properly display this artwork.
Framing is not included!
A silk brocade border is included, as shown. This border will save you a lot of money if you use that traditional border instead of matting when you have this framed.
See Larger Image of this Painting
Birds and Lotus
Discounted because of minor speck/line in the silk - basically an out-of-place silk thread or tiny mark. This painting itself not damaged. During framing, you can either ignore this issue, or you can just cover the silk border with typical western-style matting. This painting is discounted to less than half price for this tiny issue (my normal discount price is $188 for painting like this, you are getting $100 off, and I am losing more $ than I want to think about). I lose you win!
This item was listed or modified
Sep 26th, 2019
Typical Gallery Price: $200.00
$88.00
Sold Out
Sorry you missed it.
Related and Recommended Items...