Ships from:

This artwork is
100% hand-painted.
---
Enso Zen Circle
Wall Scroll
---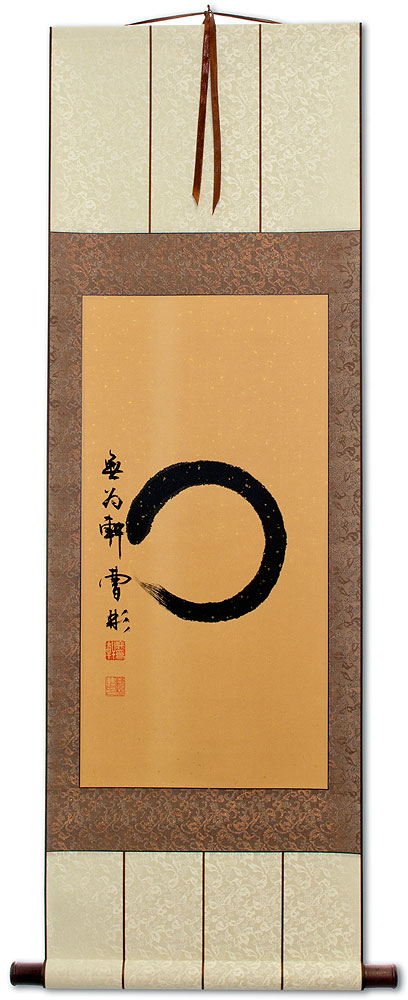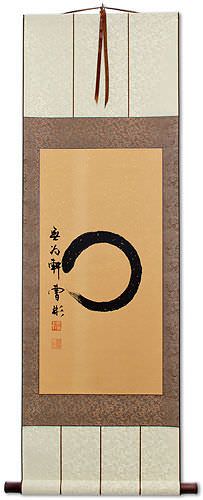 This wall scroll is discounted because of paper flaw. The paper has a light streak in it. You can see a light vertical band in the paper panel in the images of this artwork. It makes this scroll that should be $80+ into a $25 bargain.
This is the Enso circle, also known as a Zen circle. It can represent the cycle of life, karma, or the world.
This item was listed or modified
Jun 27th, 2018
---
Similar Items...
Gallery Price: $200.00
Your Price: $69.00
Gallery Price: $45.00
Your Price: $25.00
Gallery Price: $150.00
Your Price: $58.88
Gallery Price: $200.00
Your Price: $73.88
Gallery Price: $70.00
Your Price: $38.88
Gallery Price: $200.00
Your Price: $98.88
Gallery Price: $150.00
Your Price: $71.88
Gallery Price: $150.00
Your Price: $58.88
Gallery Price: $150.00
Your Price: $58.88
Gallery Price: $150.00
Your Price: $71.88