Happy Thanksgiving! We're doing a short family vacation right now. Orders for in-stock items will shipped on Monday Nov 26th.
Ships from:

---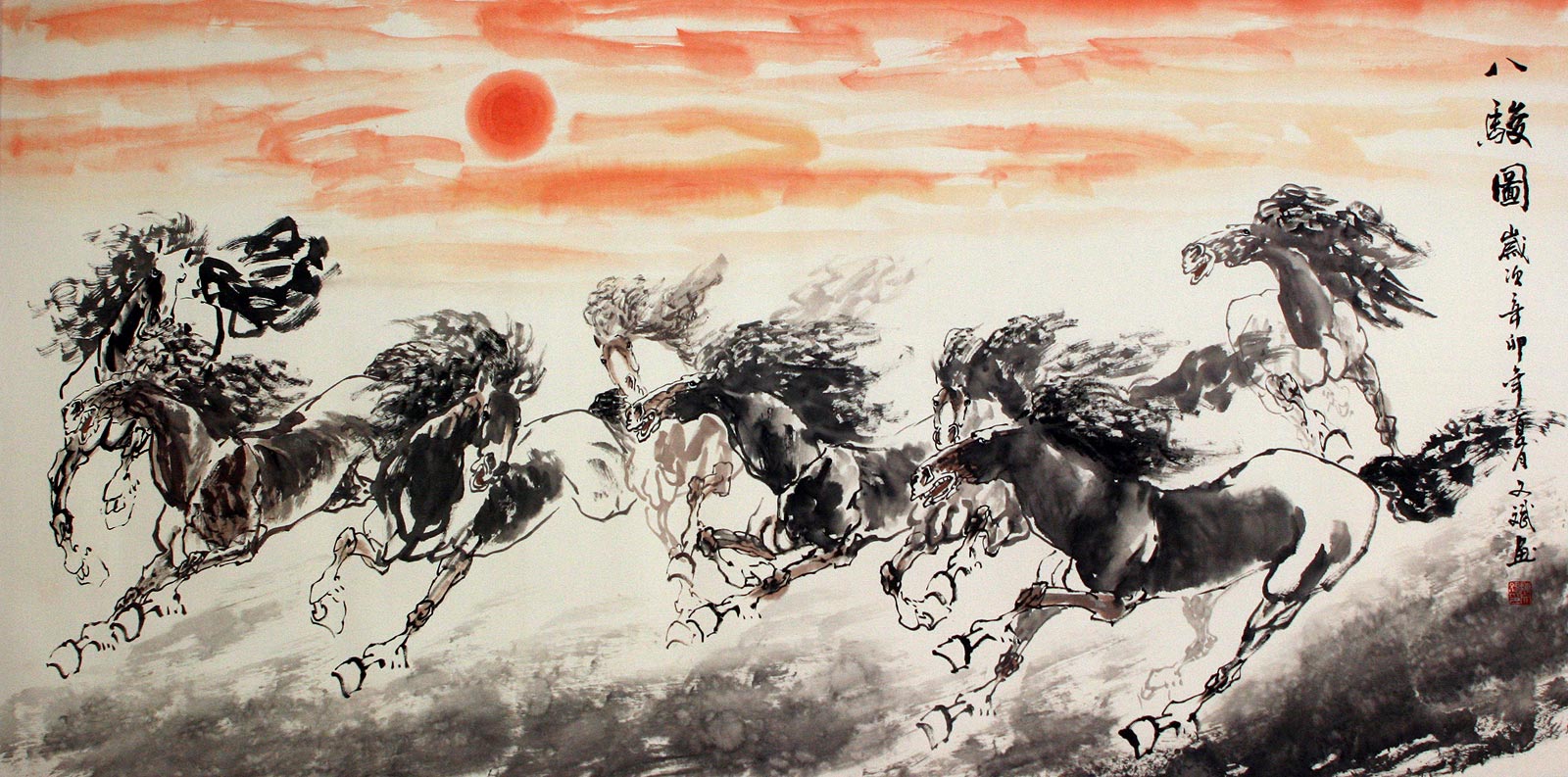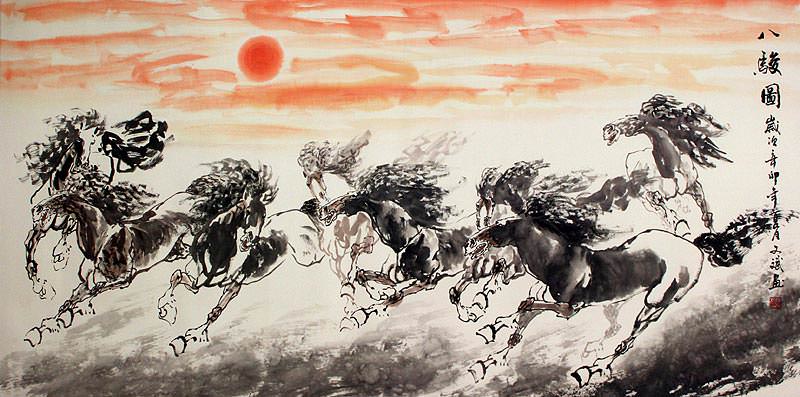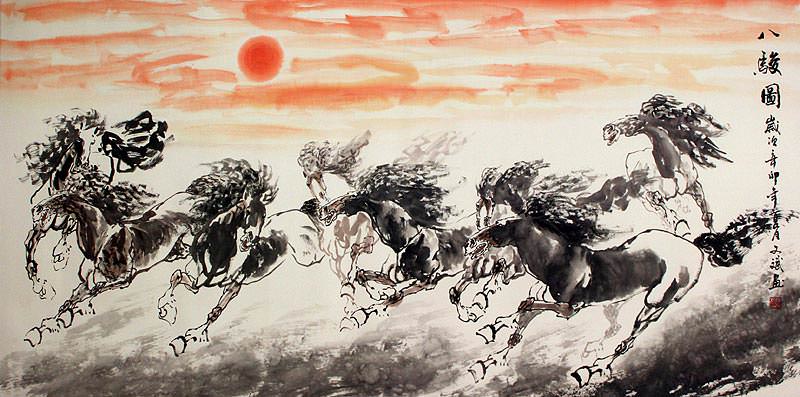 For the best possible display, this portrait should be professionally framed.

A frame is not included with this artwork!
See Huge Image of this Painting



Eight Spirited Horses
The Chinese title means "Eight Spirited Horses".
---
About the artist:
The artist's name is



(Chen Wen-Bin), from near Guilin, China. He is a good friend of artist Ou-Yang Guo-De's sister.
---
More about the painting:
This is painted on tan xuan paper (often incorrectly called "rice paper"). Some of the watercolor painting is done with a bit of detail on the horses, but a lose flowing style in the background. The painting was later mounted with a silk border at our workshop.
This item was listed or modified
Apr 27th, 2013
Similar Items...
Gallery Price: $75.00
Your Price: $49.00
Gallery Price: $107.00
Your Price: $59.00
Gallery Price: $304.00
Your Price: $168.88
Gallery Price: $304.00
Your Price: $168.88
Gallery Price: $484.00
Your Price: $268.88
Gallery Price: $472.20
Your Price: $248.88
Gallery Price: $472.20
Your Price: $248.88
Gallery Price: $120.00
Your Price: $59.00
Gallery Price: $107.00
Your Price: $59.00
Gallery Price: $178.00
Your Price: $98.88