• Delivered to you in Ashburn by Oct 27th.
• Standard shipping is just $3.80 for any order.
• This is a "Bargain Bin" item - A one-of-a-kind deal.
• Handmade Wall Scroll.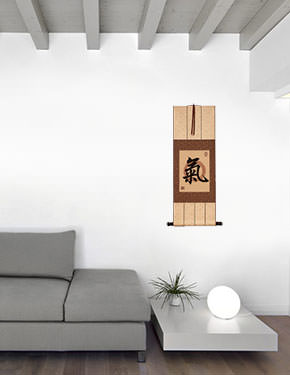 This artwork will look great in your home or office.
Discounted/Blemished
Reason for discount: Very minor wrinkle. This is a case where some wrinkles were pressed into the paper - creating some kind of pressed-in creases. The paper is flat, and this is not a big deal, but I have to count it as a blemish and discount this by more than 50% - 'cause that's how I roll.
Spiritual Essence / Energy Symbol
More about this symbol can be found as the first entry on this page: Ki / Qi - Spiritual Essence and Energy.
This item was listed or modified
Sep 22nd, 2021
Related and Recommended Items...