Typical Gallery Price: $70.00
$27.00
Sold Out
Sorry you missed it.
• Fine Art Giclée Print.
• Handmade Wall Scroll.
• Money-Back Guarantee.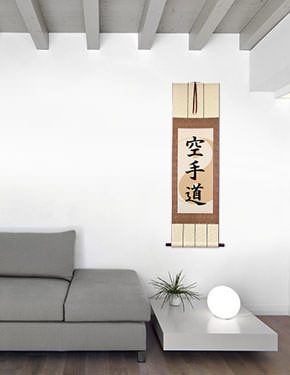 This artwork will look great in your home or office.
This wall scroll is discounted because of a very minor (almost invisible) wrinkle.



Karate-Do
This is the title for "Karate-Do" in Japanese. This literally means, "Empty Hand Way".

Looking at the Kanji, the first means "empty" or "ether".
The second Kanji means "hand".
The third means "way" or "method".
This item was listed or modified
Feb 28th, 2020
Typical Gallery Price: $70.00
$27.00
Sold Out
Sorry you missed it.
Related and Recommended Items...