Ships from:

This artwork is
100% hand-painted.
---
Ancient Peace / Harmony Symbol Wall Scroll
---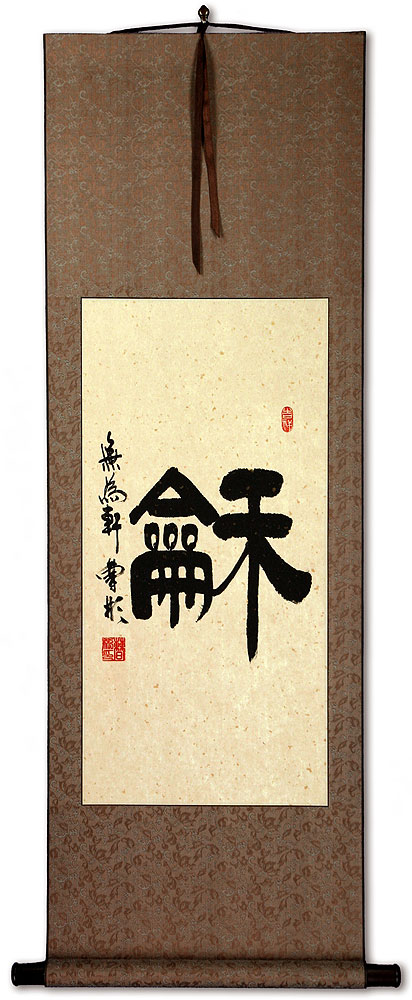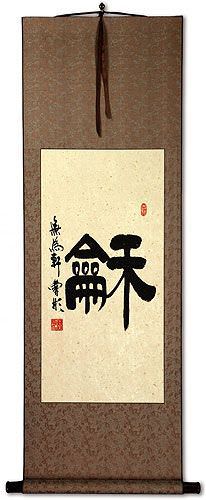 =>

=>

Peace / Harmony Symbol
Reason for discount: This has a very minor wrinkle/line pressed into the paper. It's just not perfect. Value if perfect: $72.88
Depicted is 龢 which is an ancient variant or version of 咊 and 和. The character means peace and harmony.
This item was listed or modified
Aug 15th, 2018
---
Similar Items...
Gallery Price: $47.00
Your Price: $26.00
Gallery Price: $53.00
Your Price: $29.00
Gallery Price: $87.50
Your Price: $39.00
Gallery Price: $106.00
Your Price: $58.88
Gallery Price: $53.00
Your Price: $29.00
Gallery Price: $65.00
Your Price: $37.88
Gallery Price: $53.00
Your Price: $29.00
Gallery Price: $87.50
Your Price: $35.00
Gallery Price: $30.00
Starting at: $13.88
Gallery Price: $65.00
Your Price: $37.88