Typical Gallery Price: $60.00
$29.00
Sold Out
Sorry you missed it.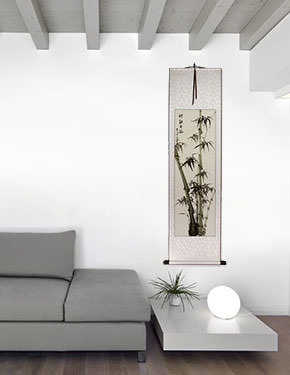 This artwork will look great in your home or office.
This bamboo wall scroll is discounted because of a minor mark in the silk on the roller (bottom of the scroll). Definitely not the first thing you notice, as the classic artwork is beautiful. If perfect, this scroll would go for almost $70.
Chinese Bamboo Wall Scroll
This item was listed or modified
May 4th, 2022
Typical Gallery Price: $60.00
$29.00
Sold Out
Sorry you missed it.
Related and Recommended Items...