Three Men Share Wisdom & Knowledge
Chinese Philosophy Art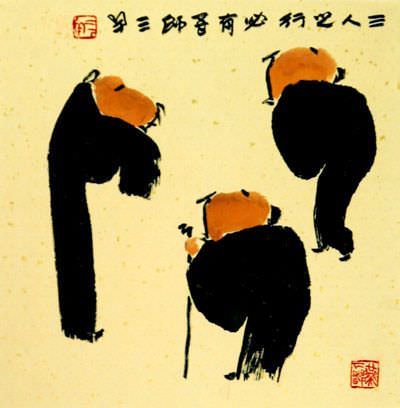 Sorry, no close-up image available for this one.
• Delivered to you in Ashburn by Dec 7th.
• Standard shipping is just $3.80 for any order.
• Money-Back Guarantee.

You will need a picture frame to properly display this artwork.
Framing is not included!
Approximate Measurements
33.3cm x 33.8cm ≈ 13" x 13¼"
Reason for discount: Minor paper flaw and a few minor issues.
Three Strangers Sharing Knowledge
This painting depicts the ancient Chinese philosophy that even when people who don't know each other come together, they can learn from each other.
One person must be the teacher and others learn. And in turn, the others become the teacher of the knowledge they posses.
It is important to remember that we all have something to teach, and we all have something to learn as well.
This item was listed or modified
Oct 18th, 2019
Related and Recommended Items...