Happy Thanksgiving! We're doing a short family vacation right now. Orders for in-stock items will shipped on Monday Nov 26th.
Ships from:

---
Sorry, no close-up image available for this one.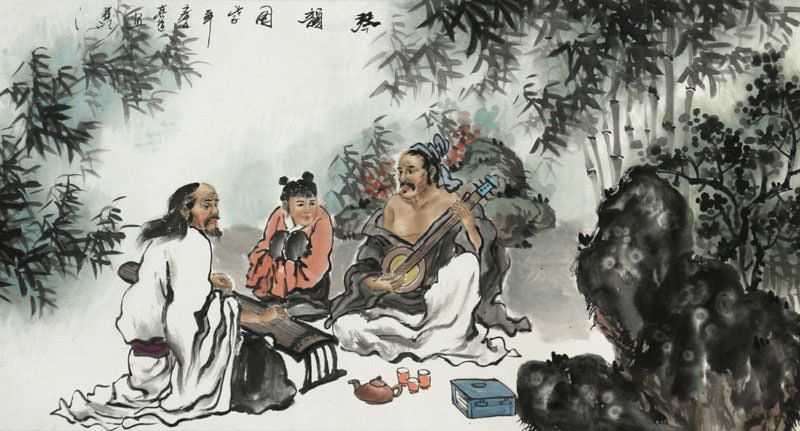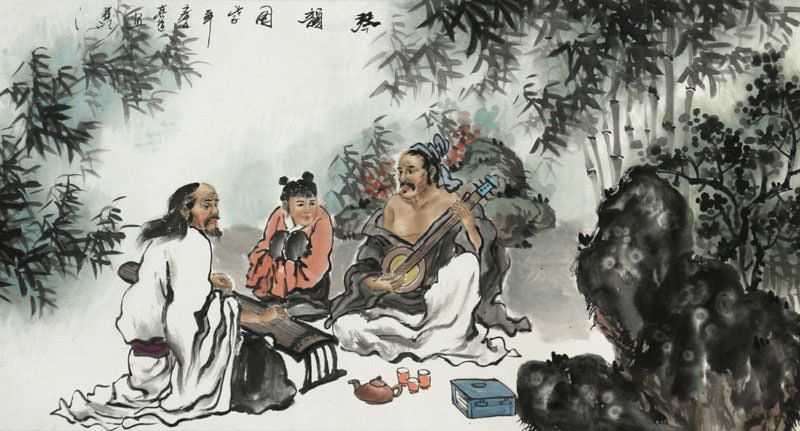 For the best possible display, this portrait should be professionally framed.

A frame is not included with this artwork!
Rhyme of the Musical Instruments
This depicts men playing a Chinese lute and Chinese harp.
The title of this roughly translates as "Musical Instruments Rhyme". After the title, the rest of the Chinese characters indicate the year painted (2008) and the artist's signature.
---
About the artist...
The artist's name is


(Liang Dao) who lives in a village outside Guilin city in the Guangxi Province of Southern China. He specializes in artwork featuring traditional scenes of ancient life in China.
This item was listed or modified
Feb 1st, 2012
Similar Items...
Gallery Price: $200.00
Your Price: $88.88
Gallery Price: $200.00
Your Price: $88.88
Gallery Price: $200.00
Your Price: $88.88
Gallery Price: $200.00
Your Price: $98.88
Gallery Price: $200.00
Your Price: $98.88
Gallery Price: $200.00
Your Price: $88.88
Gallery Price: $200.00
Your Price: $88.88
Gallery Price: $304.00
Your Price: $168.88
Gallery Price: $106.00
Your Price: $58.88
Gallery Price: $106.00
Your Price: $58.88