Typical Gallery Price: $30.00
$12.00
Sold Out
Sorry you missed it.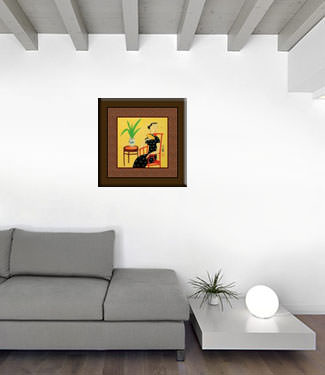 After you frame it, this artwork will look great in your home or office.
You will need a picture frame to properly display this artwork.
Framing is not included!
A silk brocade border is included, as shown. This border will save you a lot of money if you use that traditional border instead of matting when you have this framed.
See Larger Image of this Painting
Reason for discount: There is a stray black mark or brush stroke to the right of the lady's head. Bargain priced if you can ignore the flaw.
This item was listed or modified
Jan 31st, 2021
Typical Gallery Price: $30.00
$12.00
Sold Out
Sorry you missed it.
Related and Recommended Items...