Typical Gallery Price: $80.00
$34.00
Sold Out
Sorry you missed it.
• Handmade Wall Scroll.
• Money-Back Guarantee.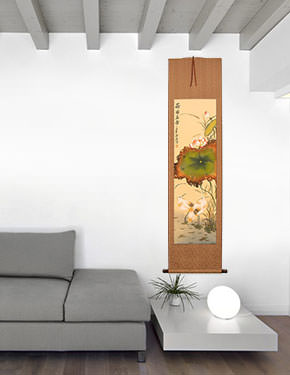 This flower artwork will look great in your home or office.
Reason for discount: A very minor flaw in the lower silk panel. This one is easy to ignore (almost passed inspection). In fact, it disappears entirely, depending on the angle of ambient light. A bargain at half price for such a minor flaw.
This item was listed or modified
Oct 18th, 2021
Typical Gallery Price: $80.00
$34.00
Sold Out
Sorry you missed it.
Related and Recommended Items...