Ships from:

This artwork is
100% hand-painted.
---
Dancing Girl Chinese Wall Scroll
---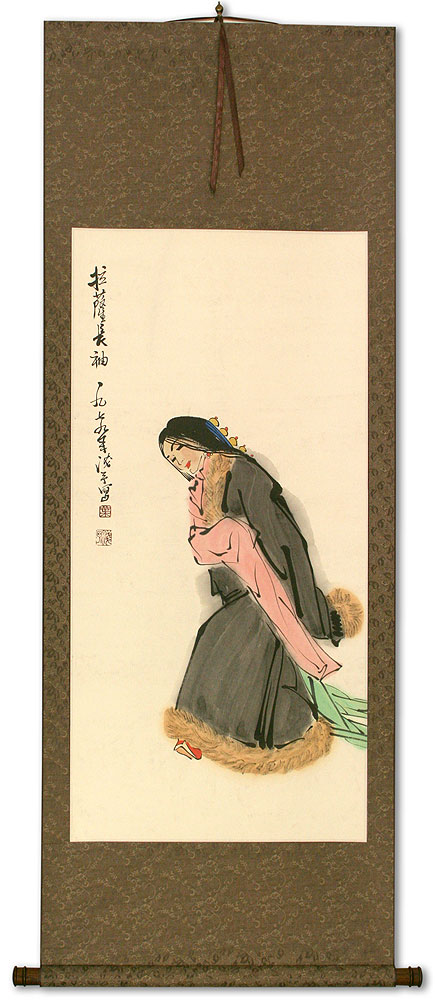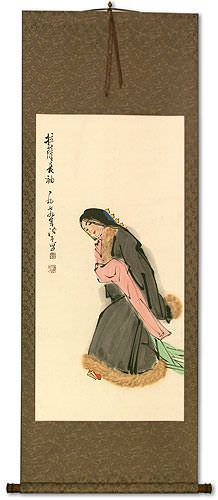 Long-Sleeved Traditional Dancing Girl of China
This wall scroll is discounted because the paper has some dirty-looking spots.
This painting was from a batch I bought at an old artist's studio. I believe this one was painted back in the late 1970's. In great condition considering the age (other than the dirty-looking spots. The wall scroll is new, as I bought the raw artwork and it was built into a wall scroll at my workshop recently.
This item was listed or modified
Aug 1st, 2018
---
Similar Items...
Gallery Price: $71.00
Your Price: $39.00
Gallery Price: $90.00
Your Price: $35.00
Gallery Price: $71.00
Your Price: $39.00
Gallery Price: $44.00
Your Price: $24.00
Gallery Price: $88.00
Your Price: $48.88
Gallery Price: $88.00
Your Price: $48.88
Gallery Price: $88.00
Your Price: $48.88
Gallery Price: $88.00
Your Price: $48.88
Gallery Price: $358.00
Your Price: $198.88
Gallery Price: $200.00
Your Price: $69.88