Happy Thanksgiving! We're doing a short family vacation right now. Orders for in-stock items will shipped on Monday Nov 26th.

Ships from:

This artwork is
100% hand-painted.
---
BRAVERY / COURAGE Chinese / Japanese Kanji Wall Scroll
---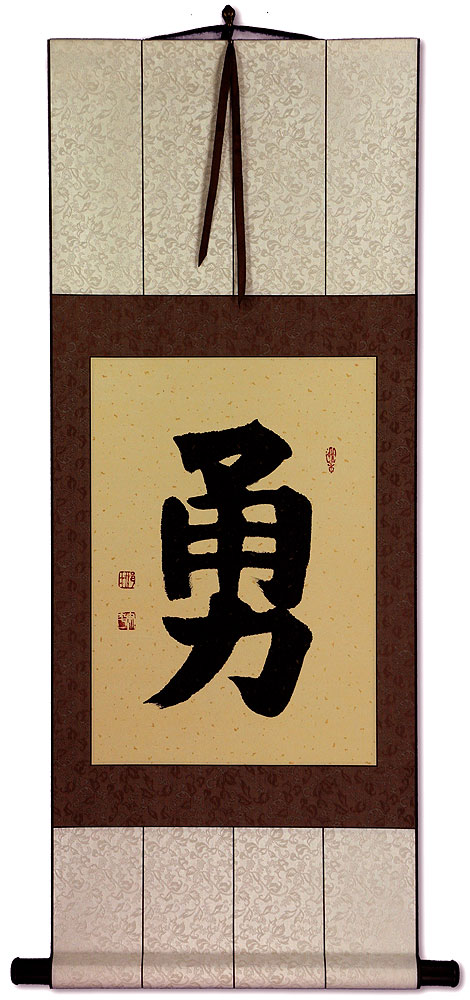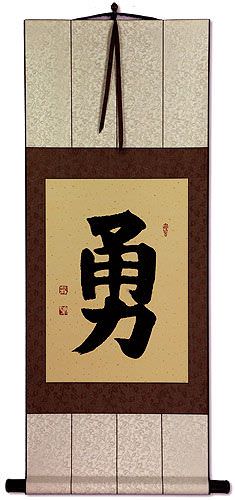 Discount Asian Art
Reason for discount: A light pencil mark near the bottom of the character (not removable, but barely-noticeable).

Courage / Bravery
Chinese and Japanese Kanji Calligraphy Wall Scroll
This character can be translated as bravery or courage in Chinese, Japanese and Korean.

If this is not the color or style you want, please note that we have lots of options for custom Bravery calligraphy wall scrolls here!
This item was listed or modified
Mar 11th, 2018
---
Similar Items...
Gallery Price: $31.00
Your Price: $16.88
Gallery Price: $65.00
Your Price: $42.88
Gallery Price: $65.00
Your Price: $42.88
Gallery Price: $132.00
Your Price: $72.88
Gallery Price: $35.00
Your Price: $19.00
Gallery Price: $132.00
Your Price: $72.88
Gallery Price: $140.00
Your Price: $72.88
Gallery Price: $87.50
Your Price: $39.00
Gallery Price: $87.50
Your Price: $39.00
Gallery Price: $87.50
Your Price: $39.00