Typical Gallery Price: $40.00
$19.00
Sold Out
Sorry you missed it.
• Handmade Wall Scroll.
• Money-Back Guarantee.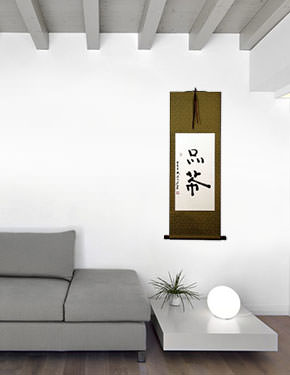 This calligraphy artwork will look great in your home or office.
DISCOUNTED - Reason for discount are some very very very minor paper flaws - this almost passed inspection.


Tasting Tea
pǐn chá
This is a Chinese word or expression that means to sip or taste tea. Tea tasting being a refined act for many generations in China.
This item was listed or modified
Feb 1st, 2021
Typical Gallery Price: $40.00
$19.00
Sold Out
Sorry you missed it.
Related and Recommended Items...