Three Brothers
Partial-Print Wall Scroll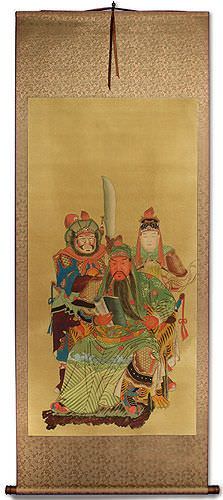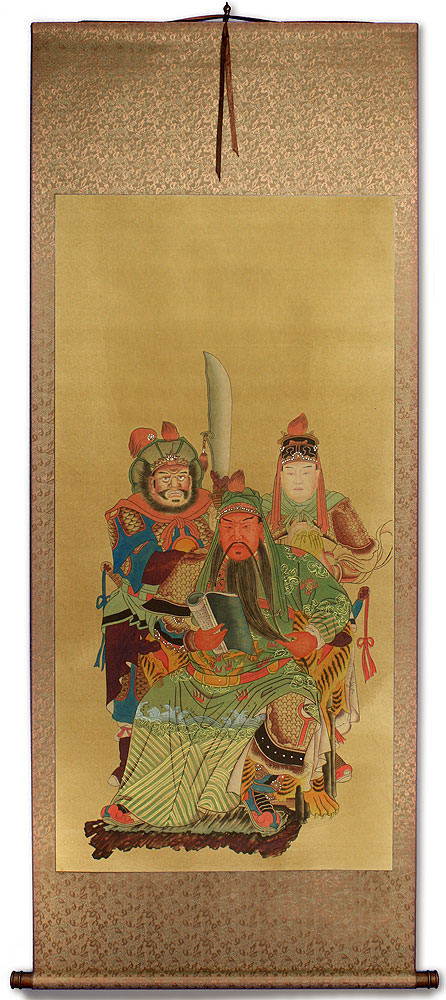 • Delivered to you in Ashburn by Jun 8th.
• Standard shipping is just $3.80 for any order.
• Limited Edition Print - Just a couple left.
• Fine Art Giclée Print.
• Handmade Wall Scroll.
• Money-Back Guarantee.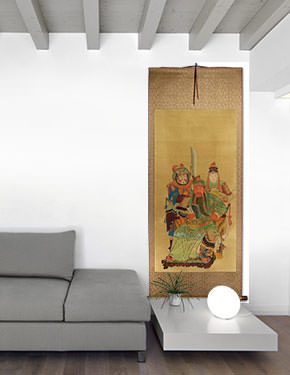 This artwork will look great in your home or office.




Three Brothers - Antique-Style Wall Scroll
This wall scroll features Warrior Saint Guan Gong (Guan Yu) in the foreground. At the right is Zhang Fei. To the left is Liu Bei. Together, these famous men are known as the Three Brothers of the three kingdoms period - actually more from the mythical novel Romance of the Three Kingdoms.
This wall scroll is designed to have a classic look (like an antique). There are some dark and light spots in the tea-stained paper. These spots add to the antique look, so I'm not counting them as a blemish.

It should be noted that this is a "partial print". The black detailed lines were printed on the special handmade paper. We don't do a lot of partial prints like this, but many people kept requesting antique-styled wall scrolls. I finally picked some up on my last trip.

The use of the printing process for this artwork keeps the price of the artwork affordable (it would be more than 3 times more if this was 100% hand-painted). All of the colored portions are hand-painted.
This item was listed or modified
Feb 24th, 2014
Related and Recommended Items...