Happy Thanksgiving! We're doing a short family vacation right now. Orders for in-stock items will shipped on Monday Nov 26th.

Ships from:

This artwork is
100% hand-painted.
---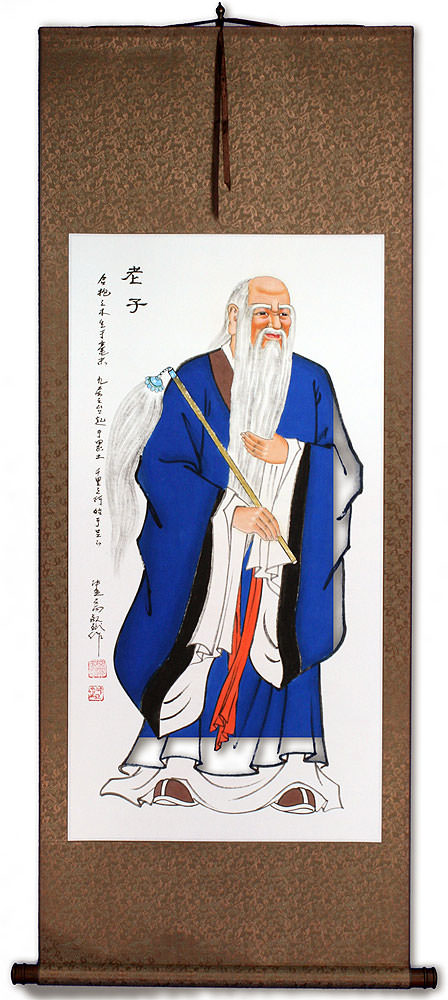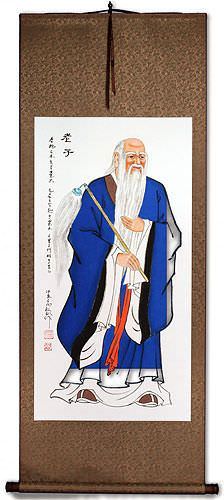 Lao Tzu / Laozi
This is one of the most famous philosophers in Chinese history. He's also known as the father of Taoism. He's credited with writing the Tao Te Ching / Daodejing (kind of the Bible of Taoism / Daoism.
About the Art...
This is a very detailed painting that is mounted to a silk wall scroll. A lot of work went into this. It actually takes the artist almost a full day to complete.
You won't be disappointed if you become the owner of this work of art. I guarantee it personally or your money back.
---
About the Artist...
The artist's name is Jing Bin. He was born in Guanxi Province (southern China). His specialty is paintings of mythological and historical figures of ancient China.
This item was listed or modified
Feb 25th, 2014
Similar Items...
Gallery Price: $200.00
Your Price: $78.88
Gallery Price: $200.00
Your Price: $78.88
Gallery Price: $53.00
Your Price: $29.00
Gallery Price: $200.00
Your Price: $78.88
Gallery Price: $200.00
Your Price: $78.88
Gallery Price: $200.00
Your Price: $78.88
Gallery Price: $200.00
Your Price: $78.88
Gallery Price: $200.00
Your Price: $68.88
Gallery Price: $200.00
Your Price: $78.88
Gallery Price: $200.00
Your Price: $78.88