Ships from:

This artwork is
100% hand-painted.
---
Saint of Longevity
Chinese Wall Scroll
---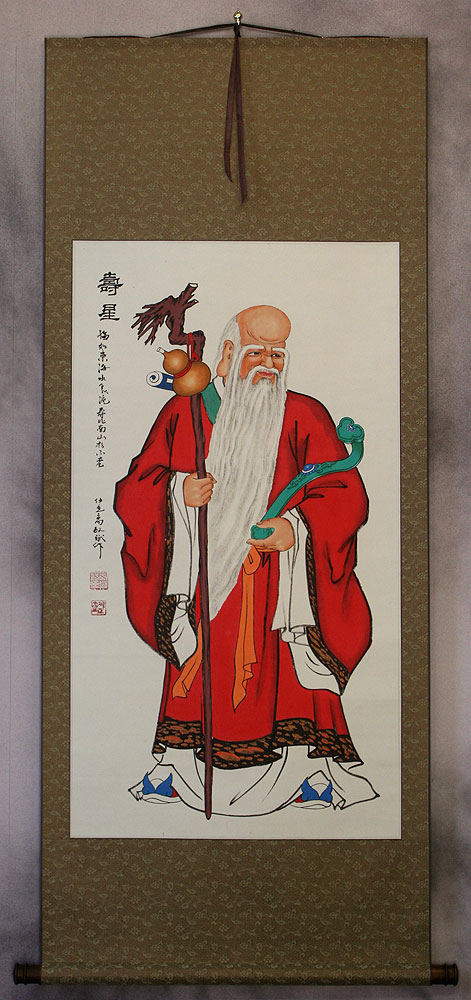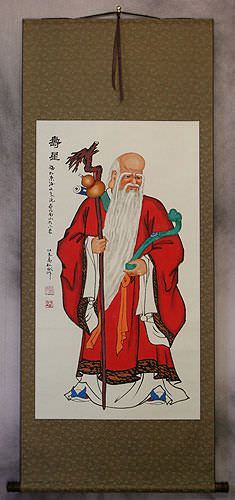 This wall scroll is discounted because of a minor wrinkle or rather a slight bit of waviness.
This is the s Saint of Longevity or Saint of Long Life. In Chinese, he is literally "Longevity Star". He bestows long life on deserving people. In Chinese culture, even the peach he holds is a symbol of long life.
This item was listed or modified
Sep 3rd, 2018
---
Similar Items...
Gallery Price: $53.00
Your Price: $29.00
Gallery Price: $53.00
Your Price: $29.00
Gallery Price: $53.00
Your Price: $29.00
Gallery Price: $200.00
Your Price: $68.88
Gallery Price: $200.00
Your Price: $68.88
Gallery Price: $200.00
Your Price: $78.88
Gallery Price: $200.00
Your Price: $68.88
Gallery Price: $71.00
Your Price: $39.00
Gallery Price: $200.00
Your Price: $68.88
Gallery Price: $200.00
Your Price: $78.88