Want it by Wednesday?
Order Today!
Zhao Jun Departs the Frontier Painting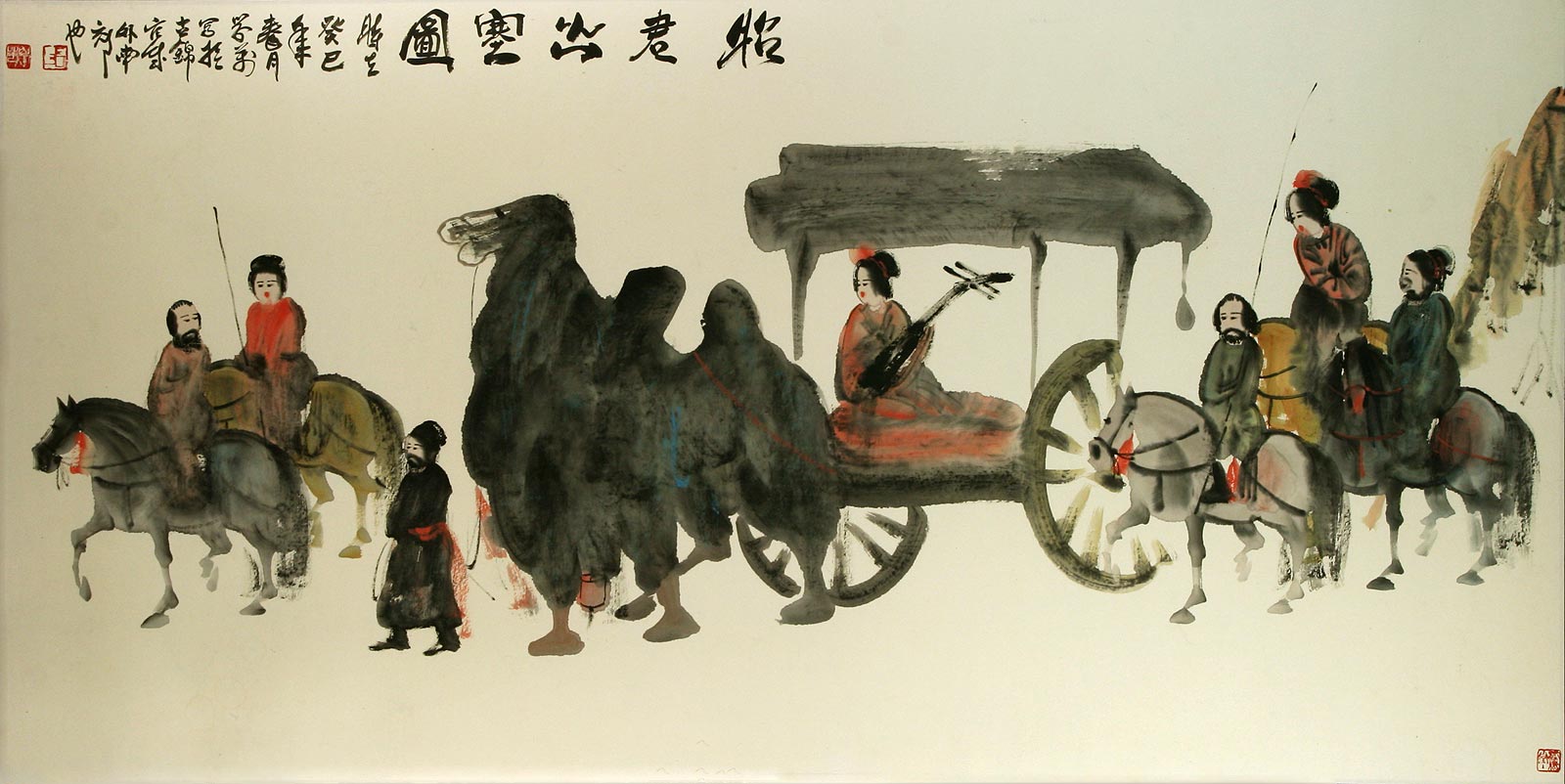 • Delivered to you in Ashburn by Oct 23rd.
• All U.S. orders ship for just $3.80 total.
• This is a "Bargain Bin" item - A one-of-a-kind deal.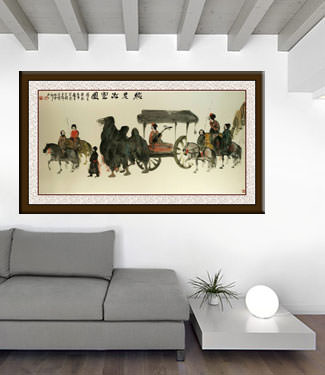 After you frame it, this artwork will look great in your home or office.

You will need a picture frame to properly display this artwork.

A frame is not included!
See Huge Image of this Painting
Reason for discount: Minor watermark, minor red ghost, and tiny wrinkle.




Famous Beauty of China, Zhao Zun Departs the Wall
This features men on horseback and Zhao Zun in a carriage as she left the security of the kingdom to become the queen of the Mongolian empire.

If you want to know more about the story of Zhao Jun, check out any of these which include the full story: Zhao Jun Artwork.
This item was listed or modified
Mar 29th, 2018
Related and Recommended Items...
Gallery Price: $180.00
Your Price: $68.88
Gallery Price: $88.00
Your Price: $48.88
Gallery Price: $88.00
Your Price: $48.88
Gallery Price: $88.00
Your Price: $48.88