Happy Thanksgiving! We're doing a short family vacation right now. Orders for in-stock items will shipped on Monday Nov 26th.

Ships from:

This artwork is
100% hand-painted.
---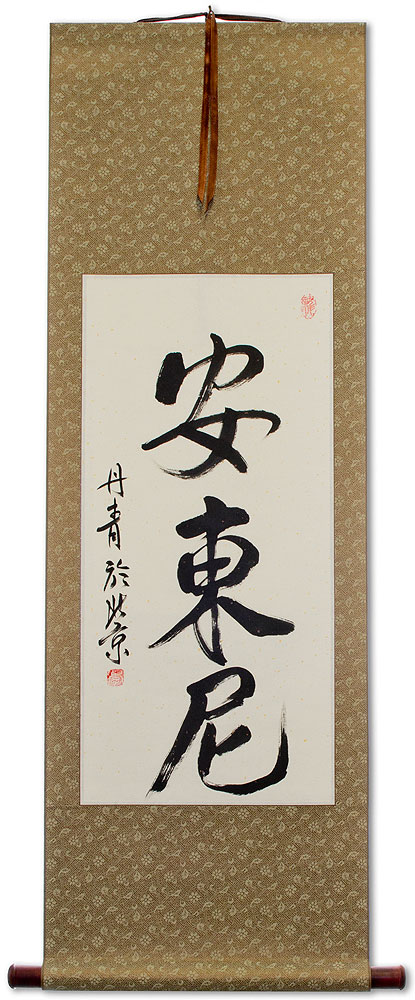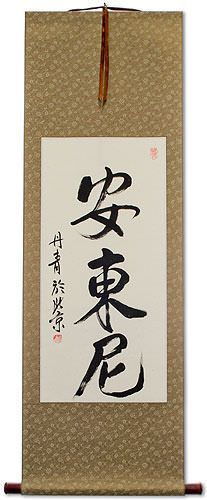 Anthony Wall Scroll
Nothing wrong with this wall scroll, other than it hung in the gallery for a while as a sample. It's a name scroll, and the name depicted happens to be "Anthony". If your name is Anthony, or you need a gift for someone named Anthony, this is a real bargain. We accidentally made two scrolls for someone who ordered the name Anthony, which is the reason this scroll exists.
This item was listed or modified
Aug 15th, 2018
Similar Items...
Gallery Price: $35.00
Your Price: $19.00
Gallery Price: $106.00
Your Price: $58.88
Gallery Price: $340.00
Your Price: $188.88
Gallery Price: $85.00
Your Price: $46.88
Gallery Price: $85.00
Your Price: $46.88
Gallery Price: $106.00
Your Price: $58.88
Gallery Price: $144.00
Your Price: $79.88
Gallery Price: $53.00
Your Price: $29.00
Gallery Price: $142.00
Your Price: $78.88
Gallery Price: $144.00
Your Price: $79.88