Ships from:

This artwork is
100% hand-painted.
---
Anthony
Chinese Name Calligraphy Wall Scroll
---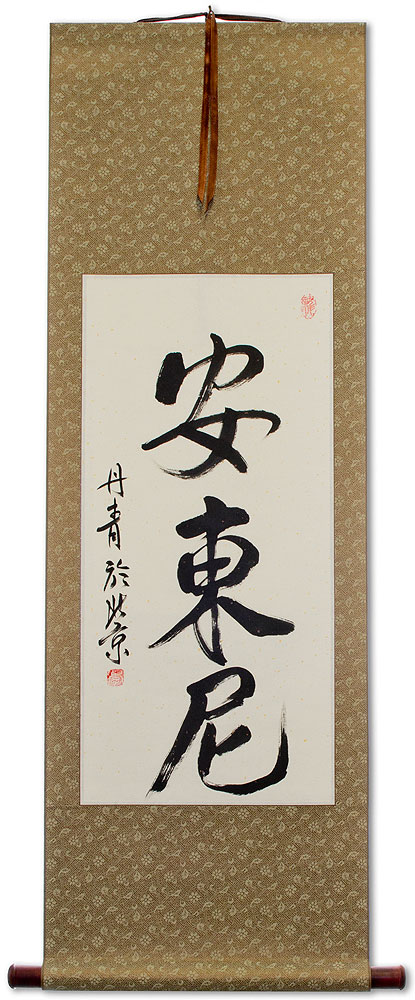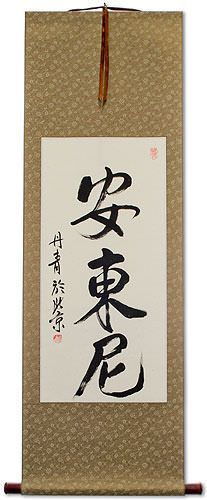 Anthony Wall Scroll
Nothing wrong with this wall scroll, other than it hung in the gallery for a while as a sample. It's a name scroll, and the name depicted happens to be "Anthony". If your name is Anthony, or you need a gift for someone named Anthony, this is a real bargain. We accidentally made two scrolls for someone who ordered the name Anthony, which is the reason this scroll exists.
This item was listed or modified
Aug 15th, 2018
---
Similar Items...
Gallery Price: $35.00
Your Price: $19.00
Gallery Price: $106.00
Your Price: $58.88
Gallery Price: $85.00
Your Price: $46.88
Gallery Price: $85.00
Your Price: $46.88
Gallery Price: $85.00
Your Price: $46.88
Gallery Price: $106.00
Your Price: $58.88
Gallery Price: $200.00
Your Price: $118.88
Gallery Price: $142.00
Your Price: $78.88
Gallery Price: $144.00
Your Price: $79.88
Gallery Price: $65.00
Your Price: $42.88