Happy Thanksgiving! We're doing a short family vacation right now. Orders for in-stock items will shipped on Monday Nov 26th.

Ships from:

This artwork is
100% hand-painted.
---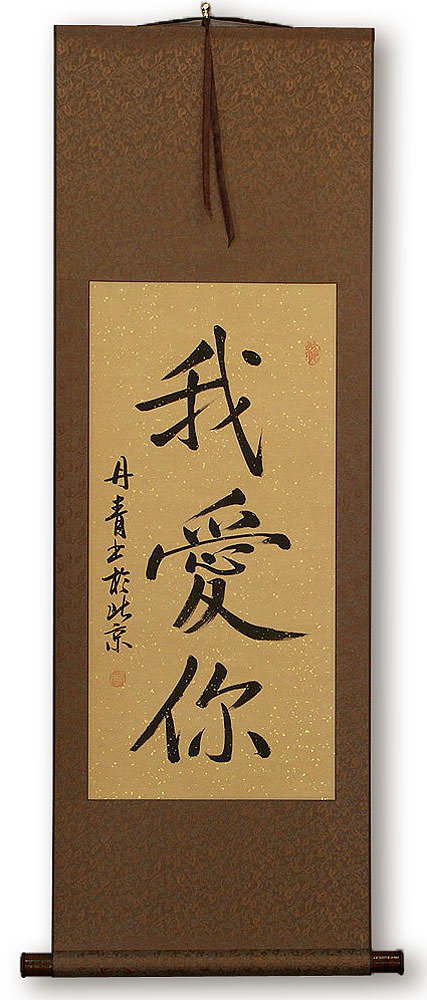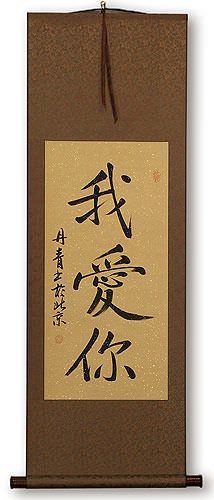 I LOVE YOU
This wall scroll says, "I love you" (wo ai ni) in Chinese. This could be a great gift, if there is someone in your life that you want to be reminded of your love daily.
---
This calligraphy was created by Li Dan-Qing of Beijing, China. Materials are xuan paper (known in the west incorrectly as "rice paper") mounted to a silk brocade wall scroll. Painted by hand, and the wall scroll is crafted by hand.
This item was listed or modified
Mar 26th, 2013
Similar Items...
Gallery Price: $200.00
Your Price: $85.88
Gallery Price: $85.00
Your Price: $46.88
Gallery Price: $87.50
Your Price: $39.00
Gallery Price: $87.50
Your Price: $34.00
Gallery Price: $35.00
Your Price: $19.00
Gallery Price: $35.00
Your Price: $19.00
Gallery Price: $140.00
Your Price: $72.88
Gallery Price: $78.00
Your Price: $42.88
Gallery Price: $200.00
Your Price: $68.88
Gallery Price: $200.00
Your Price: $68.88