Chinese Calligraphy Characters / Japanese Kanji Styles & History
Below are descriptions and samples of character types/styles/fonts. Not every sub-style and variation is addressed here, but this should give you a basic understanding and a little history.
FYI: The large sample characters below all mean "Dragon" in various styles.


Zhuanshu or "Seal Script" Chinese Characters
Over 2200 years old. Known as Tensho in Japan.

Bronze Script

Seal Script

Square Seal Script
Examples of the earliest pictographs or hieroglyphics in China date back almost 5000 years. The most famous are the "oracle inscriptions" on tortoise shells from Shang Dynasty (17th to 11th century B.C.). Those are sometimes called "Bronze Script", and tend to look a bit like the object they represent. Seal Script is a direct descendant of Bronze Script.

Here's the quick history lesson: The area currently known as China, was for many centuries, a fragmented region with various kingdoms rising and falling. Each kingdom or nationality in this rugged land had it's own writing system, and could not effectively communicate with people of other kingdoms.

Finally, in about 221 B.C. the Qin Dynasty Emperor unified all of China. One of the Qin Emperor's goals was to standardize the writing system across all of his empire which he did during the first 20 years of his reign.

Seal Script Characters were the first standardized writing system to be adopted across much of Asia.
The Turtle character is a better example:




Bronze Script
Turtles




Seal Script
Turtles




Regular Script
Turtles


Lishu or "Official Script" Chinese Characters
Almost as old as Seal Script. Known as Reisho in Japan.

Stamp / Carved
Official Script

Typical
Official Script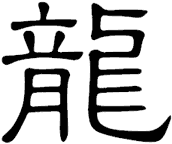 Fine-Line
Official Script
Official Script was the second-generation of writing approved during the Qin Dynasty. Official Script is easier to write and a little more flexible compared to Seal Script, but is still very complex. The printing press would not be invented for thousands of years, so official scribes literally had their hands full as they penned various documents.


Kaishu and Xingshu or "Regular Script" and "Running Script" Chinese Characters
Up to 1700 years old. Known as Kaisho and Gyosho in Japan.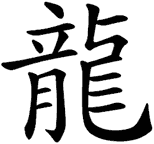 Hand-Print
Regular Script

Calligraphy
Regular Script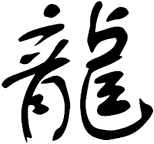 Running Script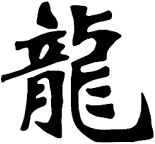 Stone Carved
Regular Script
These characters are understood in China, Japan, Singapore, Hong Kong, Taiwan, Macao, as well as many people in Malaysia, and communities of Chinese and Japanese people around the world.

Historians will argue this point, but the Traditional Chinese Characters that you see today entered a somewhat final lexicon during the Wei kingdom (220-265 A.D.) and the Jin Dynasties (265-420 A.D.).
Around the 5th century, this was the general style of characters borrowed into Japanese (known as Kanji, a word that means "Chinese characters" in Japanese).
Variations in style and name...
Characters
楷書
行楷書/楷行書
行書
草書
English Name
Regular Script
Running Regular Script
Running Script
Grass Script or Cursive
Romanized Chinese (Pinyin)
Kaishu
Xing-Kaishu
Xingshu
Caoshu
Romanized Japanese (Romaji)
Kaisho
Kai-Gyosho
Gyosho
Sosho
Samples
Ming Script or Song Script
The original font of the first Asian printing press. While not a hand-written calligraphy style, it's worth mentioning for the historical importance.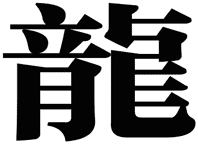 This is often referred to in English as "Ming" style after the "Ming Dynasty" when it became popular and widely used.
This script is actually the result of the first printing press developed earlier in China during the Song Dynasty.
Because each block in the printing press had to be hand-carved from wood, this style was developed to be easier to carve and to flow with the grain of the wood.
Later, during the Ming Dynasty, printing press technology and this style of characters made it across the sea to Japan. Because of the date it was used in Japan, this style was labeled "Mintai" or "Mincho" in Japan ("Mintai" would be "Mingti" in Chinese). However, in China this is known as "Songti". Note: "ti" = style or form.
Simplified Chinese Characters
Only in existence for 50 years
Except by special request, we do not offer calligraphy using simplified characters. It's even hard to find calligraphers in China that are willing to write simplified characters, as they often believe that is takes the art out of the character.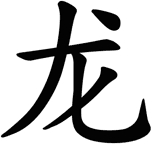 Printed
Simplified Chinese

Ming Style Computer Font
Simplified Chinese

Simplified Chinese characters were initially implemented in 1956 after Chairman Mao took over China in 1949. The final phase or revision was completed in 1965. They are based loosely on Traditional Chinese characters, but lack many of the strokes of the originals. Chairman Mao's idea was to make Chinese characters easier to write for the under-educated masses in China at that time. Simplified Chinese is only used in mainland China (and somewhat in Singapore and Chinese communities around Malaysia). I do not recommend Simplified Chinese for your calligraphy because they are not universally understood throughout many Oriental cultures in the same way that Traditional Chinese is.

Note that most people in the mainland with a anything slightly beyond a high school education can read most Traditional Chinese characters (and many Traditional Chinese characters were left untouched during the changeover to the Simplified Chinese system).
Special Chinese Character Fonts
Slightly older than yesterday...

Japanese Tea Cup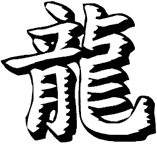 Saw Tooth

Hello Kitty
On everything from billboards, logos, TV commercials, and items on store shelves in China, you will see characters like these. We don't offer calligraphy in these styles, but you might as well know that they exist.