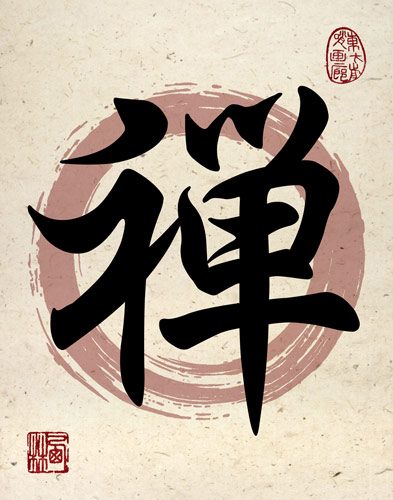 Zen / 禅
---
This is the character Zen meaning meditation in Japanese. Meditation is something very important to Zen Buddhists in Japan and around the world. Hopefully, with this print framed and hanging on your wall, it will remind you to meditate and hence fulling embrace Zen.

This is Japanese Kanji artwork printed on specially-prepared handmade paper. Each sheet is unique with natural fibers and husks embedded. Only the best, hand-selected pieces are used for these prints.

To make it easy for you, these prints are done in standard picture frame sizes in the USA. Get a coupon and head to Michaels to pick out the perfect frame for this piece. 8x10, 11x14, 16x20, and huge poster-sized 24x36 fine art prints are available. Contact me if you need a different size.

Upon request, I can make minor changes to the layout (change background or signature stamps, etc) before I make your giclée print.