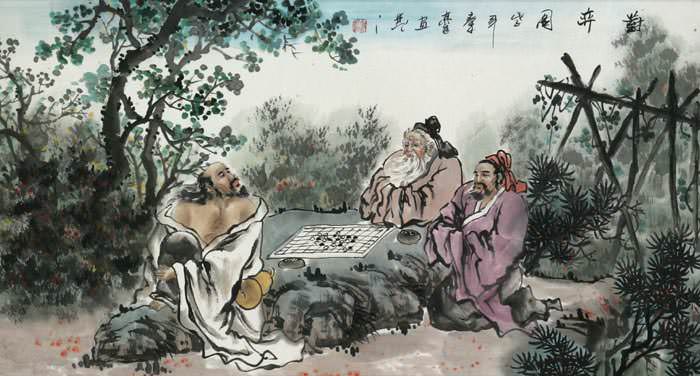 Approximate Measurements
Artwork Panel: 98.3cm x 53cm ≈ 38¾" x 20¾"
Silk/Brocade Border: 118.3cm x 63cm ≈ 46½" x 24¾"



Playing Chess
This depicts men playing Chess (actually they are playing Weiqi, an ancient game of strategy).
The title of this roughly translates as "Pair [Playing] Chess". The "pair" refers to the couple of men playing in this painting. After the title, the rest of the Chinese characters indicate the year painted (2008) and the artist's signature.
---
About the artist...
The artist's name is


(Liang Dao) who lives in a village outside Guilin city in the Guangxi Province of Southern China. He specializes in artwork featuring traditional scenes of ancient life in China.