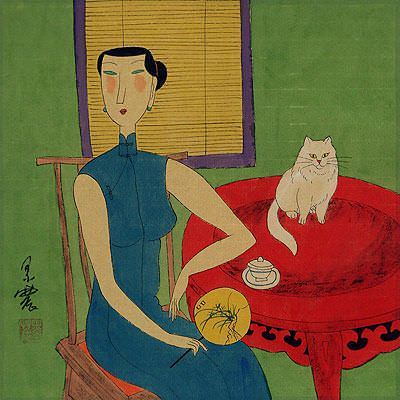 Approximate Measurements
Artwork Panel: 33.4cm x 33.4cm ≈ 13" x 13"
Silk/Brocade Border: 42.6cm x 42.6cm ≈ 16¾" x 16¾"
Reason for discount: This painting has some vivid paper lines. These are really just part of the texture of the handmade paper (left over grid marks from the paper-making screen). I usually let these go if it's a minor bit of texture. However, these are more vivid, almost-white lines in the painting. As the artist's brush went over the paper, these lines were slightly-recessed, and did not get much paint from the brush.