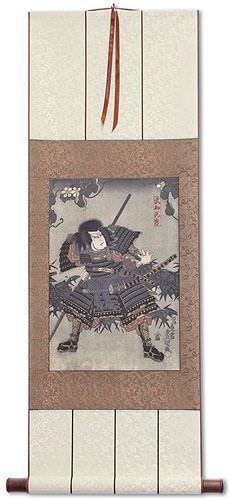 Approximate Measurements
Artwork Panel: 28.2cm x 41.5cm ≈ 11" x 16¼"
Silk/Brocade: 37.3cm x 103.5cm ≈ 14¾" x 40¾"
Width at Wooden Knobs: 46.3cm ≈ 18¼"
One of the brown accent lines is not perfectly straight in the lower ivory panel. This has forced me to drastically discount this artwork.
This is a reproduction of an old Japanese woodblock print.