Happy Thanksgiving! We're doing a short family vacation right now. Orders for in-stock items will shipped on Monday Nov 26th.
Ships from:

---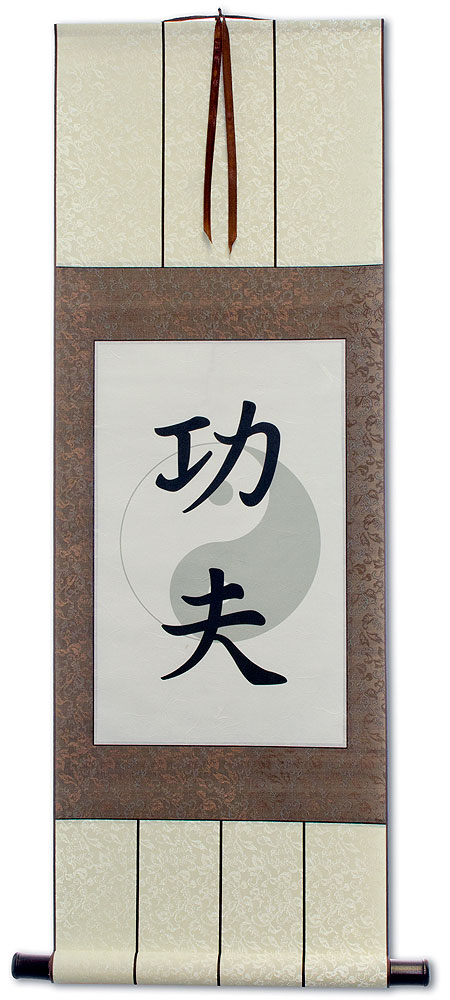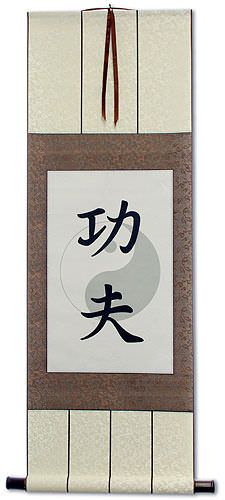 Discounted: There is a faint and very tiny dark speck or spot in the paper. This blends in well, as this is a high-texture unryu paper with many white fibers flowing in every direction (hard to see in the images but really cool looking in real life).
Kung Fu
This is a print of the characters for Kung Fu (Gong Fu) with a gray Yin Yang symbol in the background.

This is giclee printed on unryu kozo (dragon cloud mulberry) paper. The artwork was then mounted to a handmade two-tone silk brocade wall scroll.

The result is a beautiful and elegant presentation of Kung Fu.
This item was listed or modified
Aug 13th, 2018
Similar Items...
Gallery Price: $50.00
Your Price: $25.00
Gallery Price: $50.00
Your Price: $20.00
Gallery Price: $88.00
Your Price: $48.88
Gallery Price: $88.00
Your Price: $48.88
Gallery Price: $88.00
Your Price: $48.88
Gallery Price: $200.00
Your Price: $79.88
Gallery Price: $200.00
Your Price: $79.88
Gallery Price: $45.00
Your Price: $24.88
Gallery Price: $45.00
Your Price: $24.88
Gallery Price: $45.00
Your Price: $24.88