Ships from:

---
Fish Windsock
Japanese Woodblock Print Repro
Wall Scroll
---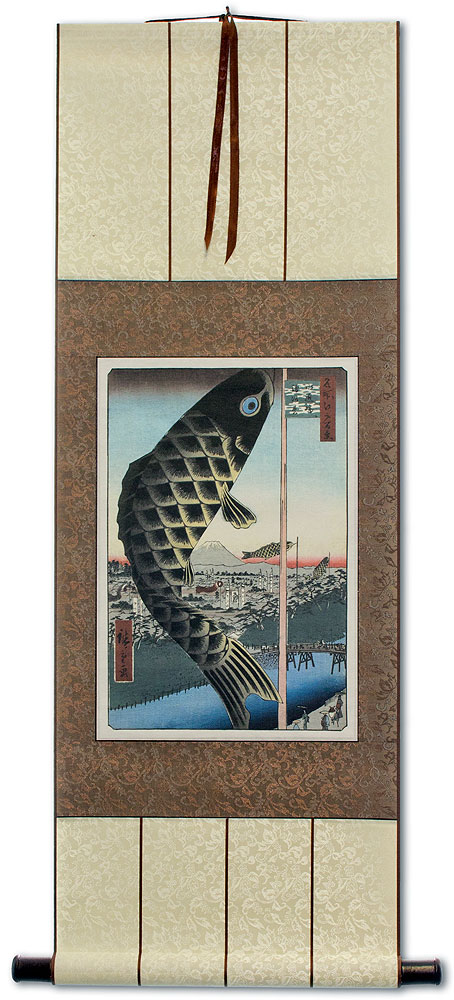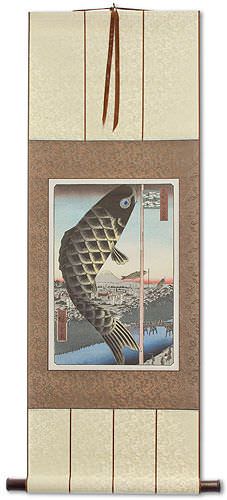 A dark spot in the silk has forced me to drastically discount this artwork. In cannot be seen in the image, but is noticeable under bright lights.
This is a reproduction of an old Japanese woodblock print. I created a batch of these, but a few have a minor flaw. I am slashing the price to less than half. This is a real bargain if you can ignore a minor flaw (I am really picky, as most people would not notice the issue).
This item was listed or modified
Jun 27th, 2018
---
Similar Items...
Gallery Price: $88.00
Your Price: $48.88
Gallery Price: $88.00
Your Price: $48.88
Gallery Price: $106.00
Your Price: $58.88
Gallery Price: $106.00
Your Price: $58.88
Gallery Price: $200.00
Your Price: $68.88
Gallery Price: $200.00
Your Price: $68.88
Gallery Price: $53.00
Your Price: $29.00
Gallery Price: $36.00
Your Price: $20.00
Gallery Price: $36.00
Your Price: $20.00
Gallery Price: $200.00
Your Price: $68.88