---
---
I am trying to find one that has , 6 or 9 goldfishes in 16 x 20" at least. You use to have one like that with 9 fishes.
---
I used to have some like this: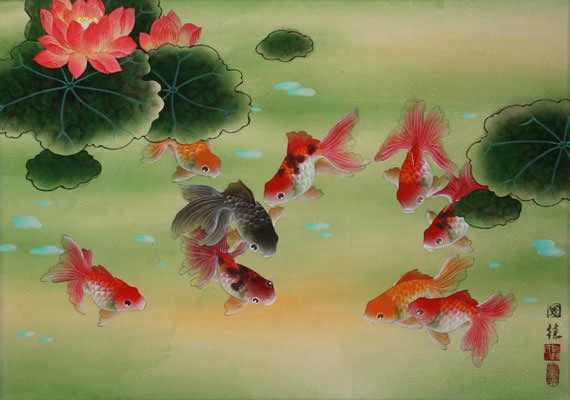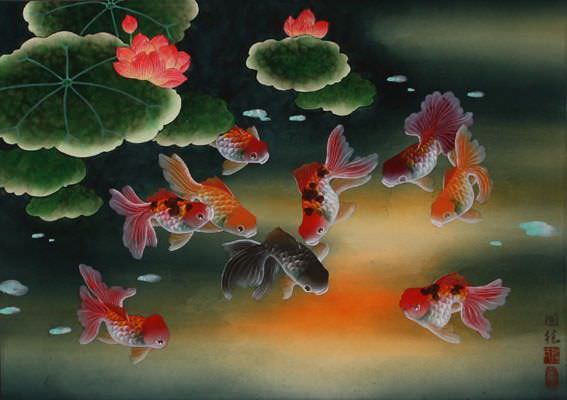 I will have to talk to the artist about this. He painted these back in 2006. Maybe I can get him to do a few more. The price was $158.88 for the second one. The exchange rate between U.S. Dollars and Chinese RMB has slipped at least 15% out of our favor since then. Also, cost of living in China has skyrocketed in these years. This would be close to a $200 painting now I imagine.
The first painting above was an experiment. The price would probably be just a little less - maybe $180.
It's these cost increases that have kept me from stocking more expensive artwork like this over the past few years. I can sell lots of artwork between $30 to $100. But the nice pieces over $100 sell very slowly after about 2008 when President Bush finally succeeded in ruining the world.
Cheers,
-Gary.
---