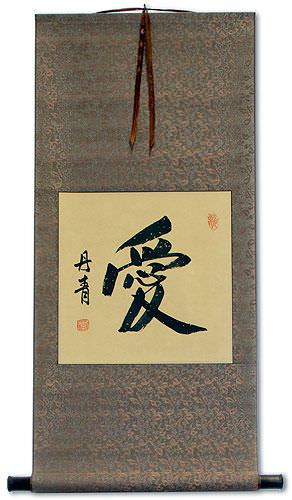 Approximate Measurements
Artwork Panel: 31.6cm x 31.7cm ≈ 12½" x 12½"
Silk/Brocade: 40.4cm x 87.8cm ≈ 16" x 34½"
Width at Wooden Knobs: 49.4cm ≈ 19½"
LOVE
This wall scroll literally says "LOVE".
Reason for discount: Minor line in silk. Basically a thread line in the weaving that skipped. Only visible under certain light.