Ships from:

---
Kung Fu Yin Yang Print
Martial Arts Wall Scroll
---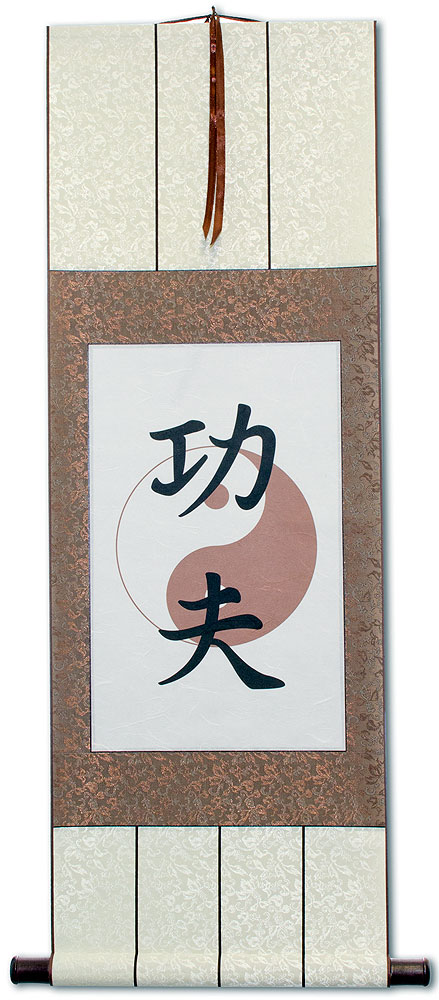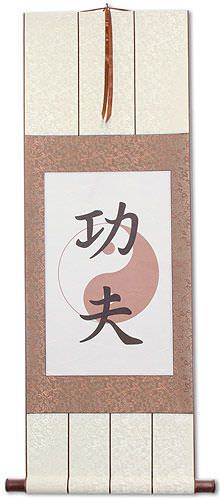 Kung Fu
If you practice the ancient art of Chinese martial arts and have the "skill" level known as Kung Fu (or Gong Fu) this is the wall scroll for you.
---
I created this design in one of my many experiments with my new giclee printer. In this case, I used handmade "Dragon Cloud" or "Unryu" kozo paper. The paper has some white fibers embedded in it (which is what makes it "Dragon Cloud"). I matched up the Kung Fu characters with a red-hued Yin Yang symbol in the background. Although created via graphic design, each one is unique as I keep changing the design and I am using handmade paper that varies with each sheet.
This item was listed or modified
Jul 30th, 2018
---
Similar Items...
Gallery Price: $88.00
Your Price: $48.88
Gallery Price: $88.00
Your Price: $48.88
Gallery Price: $50.00
Your Price: $25.00
Gallery Price: $50.00
Your Price: $20.00
Gallery Price: $50.00
Your Price: $25.00
Gallery Price: $200.00
Your Price: $79.88
Gallery Price: $200.00
Your Price: $79.88
Gallery Price: $40.00
Your Price: $22.00
Gallery Price: $42.00
Your Price: $23.00
Gallery Price: $70.00
Your Price: $38.88